What is Evidence-Based Practice in Nursing?
Image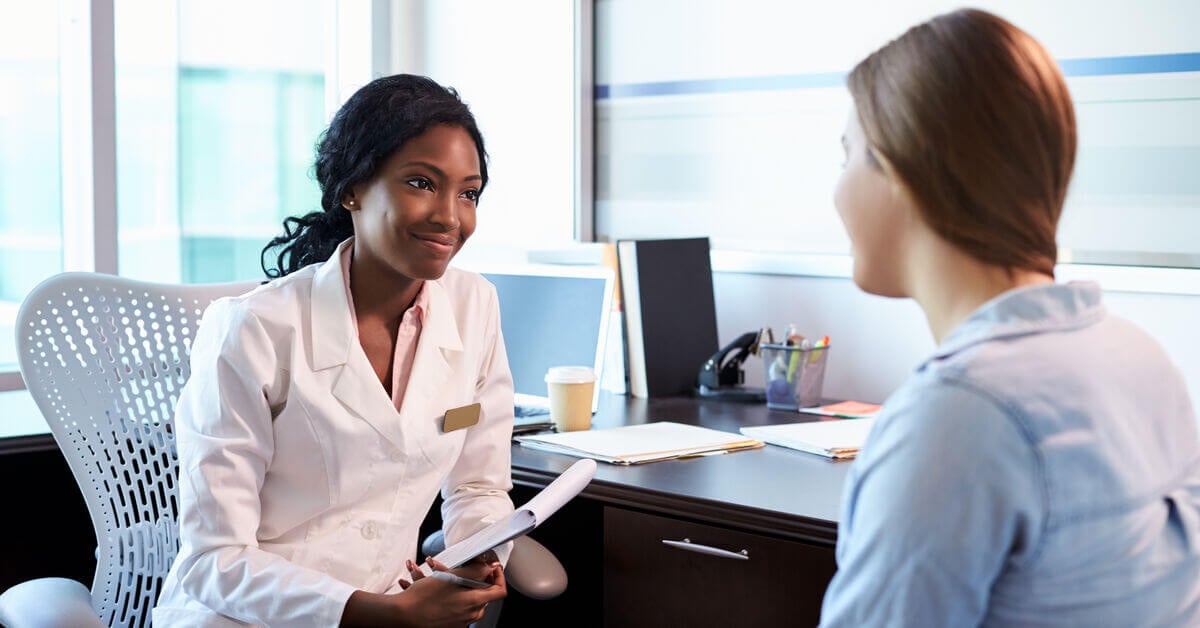 Evidence-based practice (EBP) has numerous benefits for patients and healthcare providers. Research shows that it improves patient outcomes, reduces healthcare costs, and guides providers in making well-informed healthcare decisions.
Nurses form the nation's largest healthcare profession. As a result, they have a unique opportunity to advance the adoption of evidence-based practice. What exactly is evidence-based practice, and why is it important in healthcare?
Keep reading to learn about the process of evidence-based practice in nursing and its effect on patient outcomes. You will also discover some implementation challenges and how nurses can help overcome them through advanced nursing education.
What Is Evidence-Based Practice?
Evidence-based practice is making healthcare decisions with the best clinical research evidence. Nurses, nurse practitioners, and other healthcare providers use evidence-based practice strategies to apply research evidence to clinical practice.
Specific examples of evidence-based practice include using research findings to:
Develop a new protocol for wound care.
Implement a new pain management technique.
Create a patient education program for a specific health condition.
Evidence-based practice is vital because it enables healthcare providers to make the best clinical decisions, which lead to the best clinical outcomes. For example, a free clinic that implemented evidence-based interventions increased influenza vaccination rates
What Is the Process of Evidence-Based Practice?
The process of evidence-based practice in nursing can involve these five steps: ask, acquire, appraise, apply, and assess. Nurses follow the below steps to develop a clinical practice question, collect and evaluate research evidence to answer it, and then implement their findings into practice.
Step 1: Ask
The first step of evidence-based practice in nursing is to formulate an answerable question about a patient's health issue. 
Following the PICO structure is one way to develop a clinical question. PICO is an acronym that stands for:
Patient/Problem: The issue the patient is experiencing.
Intervention: The action the nurse wants to take to address the issue.
Comparison: The alternative to the selected intervention.
Outcome: What the nurse expects to accomplish through the intervention.
Nurses using the PICO structure would identify the above elements in a patient scenario and combine them to create a clinical question.
One example of an evidence-based practice PICO question is: "Are self-management education programs effective compared to no education intervention in improving blood sugar levels for patients ages 10 to 19 with diabetes?"
A clinical question with all four elements of PICO is clear enough to guide efficient, effective research to identify the best evidence.
Step 2: Acquire
After formulating a question, nurses search for relevant research evidence from credible sources.
Nurses use critical thinking skills to consider four levels of research evidence. Understanding the hierarchy helps them prioritize the information in their clinical decision-making.
The four levels of research evidence are: 
Level A: The most reliable evidence, which is collected from randomized, controlled trials.
Level B: Evidence from quality-designed control trials without randomization.
Level C: Evidence from consensus or expert opinion, usually implemented when a condition has limited information.
Level ML (multi-level): Evidence from multiple other levels, typically applied to complex cases.
Today, technology allows nurses to quickly research clinical findings using databases. Examples of evidence-based practice databases include the Agency for Healthcare Research and Quality (AHRQ), the Institute for Healthcare Improvement (IHI), and the Joanna Briggs Institute EBP Database.
Step 3: Appraise
In the third stage of evidence-based practice, nurses assess the quality of the research evidence. Appraisal takes critical thinking and advanced clinical judgment. 
They decide whether the research evidence is valid and relevant to the patient. How trustworthy is it? How closely connected is it to the patient, intervention, and clinical question?
In this step, nurses determine how the research evidence, if at all, can guide their clinical decision-making.
Step 4: Apply
Next, the research evidence is applied to clinical decision-making. Nurse leaders use the research evidence to recommend a change to practice standards within an area of practice.
Implementation of the change can take place at the community, practice, unit, or institutional level. Nurse leaders foster adoption and consistent application among organizations, teams, and individual healthcare providers.
Step 5: Assess
The last step of evidence-based practice in nursing is assessment. Nurse leaders monitor the application of evidence-based changes to evaluate the outcome.
The goal is to determine whether or not to sustain the evidence-based change. Sustained changes become new standards of care.
What Are the Challenges to Evidence-Based Practice in Nursing?
Nurses who understand the many benefits of evidence-based practice are often eager to implement it. However, some may find it difficult to do so.
In some cases, nurses cite personal challenges, such as a lack of evidence-based practice knowledge and skills. Nurses in one survey said the top barrier to implementing evidence-based practice is a limited understanding of the statistical and specialized terminology used in research articles.
Time constraints, a lack of employer training, and access to research can also make it difficult to adopt evidence-based practice in nursing.
Overcoming these challenges takes advanced clinical knowledge and leadership. Research shows that some of the greatest facilitators of evidence-based practice in nursing is mentorship by nurses with evidence-based practice experience, documented evidence-based practice strategies, and adequate resources.
How to Implement Evidence-Based Care in Your Nursing Practice.
Growing your leadership acumen is one of the best ways to implement evidence-based care in nursing.
Nurses who have attained a Doctor of Nursing Practice (DNP) degree are exceptionally educated to implement evidence-based practices. As a DNP-prepared Advanced Practice Registered Nurse (APRN), you will have the education and experience to implement evidence-based care in your own practice and among healthcare professionals, teams, departments, and institutions.
DNP-prepared nurses gain proficiency in interprofessional practice, healthcare technology, evaluating and providing evidence-based care, and healthcare delivery systems. Together, these competencies enable APRNs to function as clinical healthcare leaders.
Nurse practitioners with a Doctor of Nursing Practice (DNP) have the most advanced preparation for evidence-based care in nursing. They are educated to fully implement the research findings developed by nurse researchers.
Expertise in evidence-based care is one reason why DNP programs are gaining momentum. The National Organization of Nurse Practitioner Faculties (NONPF) recently reaffirmed its position that the DNP should become the entry-level education for nurse practitioners by 2025. NONPF cited research developments showing that DNP graduates have the skill set to address the nation's increasingly complex healthcare needs.
Learn How to Implement Evidence-Based Care as a Doctorally-Prepared Nurse Practitioner with Baylor University
Evidence-based practice improves patient outcomes. That is why it's vital to expand its adoption.
By becoming a doctorally-prepared APRN, you can gain the knowledge and skills to overcome individual and organizational barriers to implementing evidence-based practice in nursing.
Are you interested in affecting the future of nursing practice as a nurse practitioner? If so, consider earning an online Doctor of Nursing Practice (DNP) from Baylor University.
Baylor's Louise Herrington School of Nursing is accredited by the Commission on Collegiate Nursing Education (CCNE) and recognized as one of the top educational institutions in the nation.
The online DNP program offers six specialty advanced practice tracks:
DNP - Adult Gerontology Acute Care Nurse Practitioner
DNP - Family Nurse Practitioner
DNP - Neonatal Nurse Practitioner
DNP - Nurse-Midwifery
DNP - Pediatric Nurse Practitioner
DNP - Psychiatric Mental Health Nurse Practitioner
Each track educates nurses at the highest level of nursing practice. Graduates of the online DNP program are equipped to become exemplary nursing leaders who can shape and improve patient outcomes, policy, processes, and the future of nursing.
For more information, get your free DNP program guide today.