Gain the Distinction of Being a Baylor Nurse.
We would love to tell you more about our online DNP and ABSN programs. Please fill out the form on this page or call 888-227-5901 and we will connect you with an Online Enrollment Advisor. 
Fill out the form.
Provide your information for a comprehensive digital guide. One of our Enrollment Advisor will contact you.
Schedule a call with your Enrollment Advisor.
We're here to talk about everything Baylor.
Start your application.
We're here for you if you have any questions.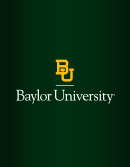 Be bold, be decisive and stand out as an advanced practice nurse. Get the information you need to make the right decision by downloading our program guide that includes:
Featured courses and degree outcomes
Admission requirements
Tuition and financial aid information
X Close Form