Technology in the World of Nursing
Image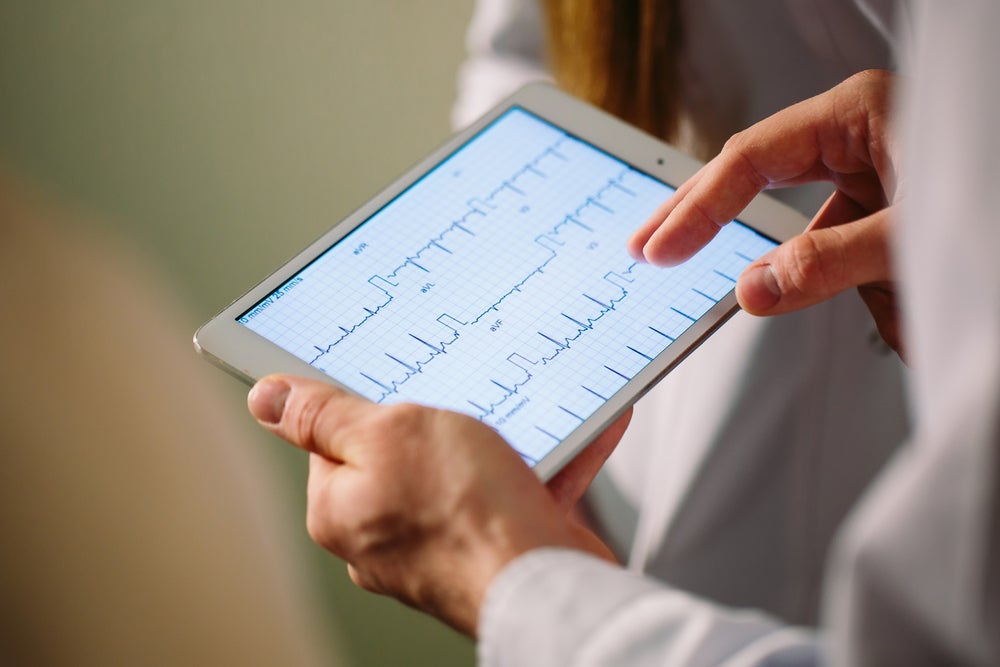 Technological advancement has the potential to enable greater efficiency in nursing. With diverse innovations implemented in nearly every health care arena, nurses may be positioned to actively shape and improve patient outcomes and the future of the profession. This blog will explore emerging technology in nursing and discuss its benefits to help nurses understand the potential, positive impact on health care delivery. 
There is critical importance in having well-educated nurses to help lead the application of technology into the profession. To ensure technology does not create barriers to effective patient care, it is essential to incorporate technology in a manner that is complementary and not disruptive to nursing goals.
A nurse's primary goal is to provide kind, helpful, and excellent care to patients and families. So much of this goal is achieved through the relationships that form when face-to-face interactions effectively communicate empathy and compassion. One challenge facing nurses today is finding the most appropriate balance between human connection and the incorporation of technology in nursing plans of care.
The relational connection between humans can be augmented when the right mix of technology and personal interaction is achieved. Aspiring nurse leaders can be equipped to incorporate new technology in nursing in ways that enhance human connection and improve patient outcomes. Read on to learn more about how processes incorporating technology can help nurses deliver more efficient care.
Five Emerging Technologies Affecting Nurses Today
The COVID-19 pandemic and the mandate for social distancing have encouraged the use of technology more than ever. Medical appointments and nursing care coordination continued as the use of telehealth and mobile apps skyrocketed. High-tech simulation provided temporary solutions for nursing programs to supplement clinical training during the pandemic as well. 
As working professionals, many nurses enrolled in academic programs and continued their education while providing care to those directly affected by the pandemic. The flexibility afforded by asynchronous electronic communication was advantageous for this and is one reason nurses like online nursing programs. The benefits of technology in nursing education became apparent, and these technologies are likely here to stay.
Learn more about Baylor's Online DNP programs
Technology in Nursing #1: Telehealth and Mobile Apps
A vast majority of medical school professionals and students use at least one medical app regularly. The ability to instantly look up evidence-based practice guidelines, drug interactions, and a myriad of other clinical pearls right where you are has transformed the way patient care is delivered. Some mobile apps allow nurses and patients to have virtual visits through video conferencing, while others are focused on reference materials to expedite care decisions. 
Telehealth and mobile apps showcase the positive impact of technology in nursing by helping nurses deliver care through expedited processes. Examples include: 
Patient information from other disciplines or providers can be acquired and shared right away, allowing the coordination of interdisciplinary care to happen in real-time
Patients can ask questions and receive medical advice without required travel, improving access for immobile patients
Lab results and prescription notes can be accessed online or through mobile apps, reducing anxiety and allowing the delivery of this information promptly 
Electronic platforms can effectively sort and categorize messages, sometimes freeing nurses to prioritize their time for the most urgent communications
Nurses can triage patients quickly through virtual platforms so that the greatest time-sensitive needs may be addressed more quickly
Technology can radically transform the delivery of health information, a benefit that may be seen in the use of electronic health and medical records.
Technology in Nursing #2: Electronic Health and Medical Records
Closely related to these benefits of telehealth and mobile apps are those of electronic health and medical records. The availability of health records in electronic format allows for fast access and transmission for those participating in the care delivery of patients.
Electronic Health Records (EHRs) and Electronic Medical Records (EMRs) are just what they sound like - electronic versions of a patient's complete health and medical history. The ability to store and track this documentation electronically allows online access to records from many different doctors or patient care clinics. In most hospitals and doctor's offices around the country, EMRs have nearly replaced paper versions of a patient's chart. 
The benefits of keeping records electronically include the potential for:
Improved efficiency overall
Increased accuracy in diagnostics
Better patient care with a streamlined flow and faster availability of information
Efficiency that may lead to greater prioritization of patients and care decisions
To ensure the most success with electronic records, it is important to have plans for power outages and technological glitches. Because there is more readily available information, the amount of information can potentially become overwhelming at times. Having a plan for time management can help mitigate this experience. Online communication can be complex, and mastering it may require a communication strategy for success.
Technology in Nursing #3: Smart Beds
The addition of technology to a bed has extended the ability to monitor patients. It might seem unusual to add technology to a bed, but nurses can receive updates from smart beds on the activity of their patients. Examples of these updates include alerts of patient movement that are generated from sensors that can recognize bed height and side rail position. This monitoring can aid in fall prevention. 
Other pros of smart beds include:
There is additional monitoring for the potential prevention of fall-related injuries
The technology may allow nurses to have more time to complete human work 
Patients may make adjustments as needed for their comfort
Smart beds can be integrated into command centers, which are central to managing the logistics of admissions, patient transfers, discharges, and capacity. Command centers are the future of patient-centered care coordination. 
Learn more about Baylor's Online DNP programs
Technology in Nursing #4: Command Centers
Command centers are used in the coordination of patient transfers, to evaluate the availability of beds, and to optimize bed placement. Command centers use current information, artificial intelligence, and predictive algorithms to foresee patient care needs. 
Coordinating patient transfers within command centers may also use asynchronous messaging systems, meaning those engaged in the transfer of online information are not accessing the virtual platform simultaneously. There is flexibility to send and receive messages throughout the work day and as the patient census changes. 
Sometimes the simplest of technology solutions have far-reaching benefits. An example of this may be found in the use of automated intravenous (IV) pump machines.
Technology in Nursing #5: Automated IV Pumps
A day in the life of a nurse may come with unexpected and urgent situations. Automated IV pumps can be set to deliver the correct dosage, drip rate, and schedule for medications. Nutritional pumps can be set similarly for accurate and timely meal delivery. When the unexpected arises, the knowledge that feedings and medications are happening as prescribed can be a lifesaver for nurses.
If you are passionate about how technology can impact patient care outcomes in your nursing career, Baylor University is prepared to help advance your education so you can effectively lead positive changes in your specialty area. Nurses with a current BSN or MSN can enroll in Baylor University's Online DNP program and learn leadership skills for serving at the highest level of nursing practice. 
Learn More About Baylor University's Online DNP Program
At Baylor University, you will receive excellent academic preparation through highly ranked, accredited programs offering competitive tuition rates. The 100% online DNP program trains graduates to be exemplary, visionary nurses through mentorship and scholarship. For those desiring an advanced practice nursing specialty role, Baylor has DNP clinical tracks for several nurse practitioner tracks and nurse midwifery. 
For more information about the DNP program at Baylor, visit the program page where you can learn about the program tracks available. If you are ready to begin your journey into the world of nursing technology, download your program guide today.