What Does a Psychiatric Nurse Practitioner Do?
Image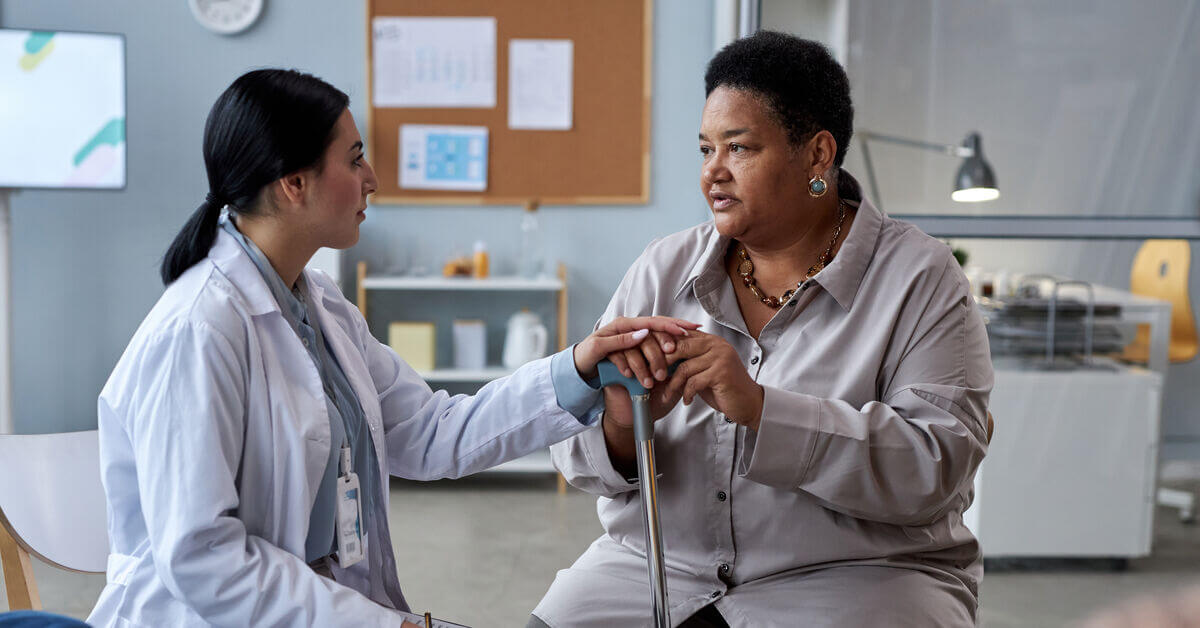 In the U.S., Psychiatric Mental Health Nurse Practitioners (PMHNPs) are part of the second largest segment of behavioral health professionals. So, what does a psychiatric nurse practitioner do?
Psychiatric mental health nurse practitioners (PMHNPs) make a meaningful difference every day. Through holistic psychiatric mental health care, they change the lives of individuals, families, groups, and entire communities.

The below highlights the psychiatric mental health nursing field, PMHNP responsibilities, and the benefits of this fulfilling career. You will also learn how nurses with a Bachelor of Science in Nursing (BSN) can start a journey to becoming a PMHNP.
What is Psychiatric Nursing?
Psychiatric mental health nursing promotes individuals' physical and psychosocial well-being. Through physical care and therapeutic relationships, psychiatric nurses help patients change their lives in a positive way.
The two career paths in psychiatric nursing are psychiatric mental health registered nurse and psychiatric mental health nurse practitioner. Both types of nurses practice in collaboration with other mental health professionals.
What Are Psychiatric Mental Health Nurse Practitioners?
PMHNPs are advanced practice registered nurses (APRNs) who provide psychiatric mental health care, and promote holistic wellbeing of mind, body, and spirit. They work with patients of all ages. Psychiatric mental health NP certification is the third most popular among U.S. nurse practitioners.
If you're wondering: can a nurse practitioner diagnose mental illness? The answer is yes, PMHNPs can. PMHNPs are educated to assess, diagnose, treat, and manage mental health and substance abuse disorders. They also aim to prevent these disorders in at-risk patients.
Some of the conditions that PMHNPs address include, but are not limited to, the following:
Anxiety
Eating disorders
Depression
Substance abuse disorders
Personality disorders
And more
PMHNPs work with diverse patients during some of the most challenging times of their lives. Therefore, compassion and sensitivity are essential traits. Strong interpersonal and communication skills are also necessary, allowing PMHNPs to form trusting and effective therapeutic relationships.
By helping patients navigate their mental health concerns and conditions, PMHNPs transform lives.
What Do Psychiatric Nurse Practitioners Do?
PMHNP job duties depend on the state where they work. Each state board of nursing defines the titles, scope of practice, and licensing requirements for PMHNPs.
PMHNPs have full practice authority in 28 states. They can practice to the full extent of their training without physician oversight, including prescribing medications. The remaining states limit at least one element of PMHNP practice, like prescriptive authority or physician oversight.
Generally, a PMHNP has the following responsibilities:
Providing therapy to individuals, groups, couples, and families
Assessing, diagnosing, treating, and managing chronic or acute mental health illnesses
Prescribing medication
Assessing physical and psychosocial well-being
Providing emergency mental health care
Evaluating the effectiveness of treatment
PMHNPs work with patients across the lifespan. They might support military members with post-traumatic stress disorder, counsel adolescents experiencing suicidal thoughts, or treat children with symptoms of ADHD. These are just a few of the many conditions that PMHNPs are prepared to help patients navigate at different stages in patients' lives.
On a typical day, full-time PMHNPs see an average of 15 patients. The work setting often influences the patient population. For example, a PMHNP working in a K-12 school would work exclusively with children, adolescents, and teens. Most PMHNPs work in behavioral health/addiction clinics, psychiatric-mental health facilities, and private practices. Other work settings include hospitals, nursing homes, and correctional centers.
Learn more about PMHNP career opportunities in various work settings.
What is the Education and Training for Psychiatric Mental Health Nurse Practitioners?
Many PMHNPs enter the nursing profession with a BSN. Then, they complete an accredited graduate program with a focus for training psychiatric mental health nurse practitioners. Upon graduation they are eligible to sit for the American Nurses Credentialing Center, (ANCC) PMHNP national board certification exam to be board certified and this is then followed by state licensure.
Education
PMHNPs must earn a graduate degree in psychiatric-mental health nursing from an accredited program. Programs are offered at the master's, doctoral, and post graduate certificate levels.
PMHNP education consists of the following:
Basic science, i.e., pathophysiology
Advanced health assessment
Neurosciences and psychopharmacology
Psychotherapeutic techniques
Clinical rotations totaling 500 + supervised hours
The exact curriculum depends on the educational institution and degree granted.
National Board Credential
After graduating from an accredited program, PMHNP candidates apply to take the national board certification exam through ANCC.
The exam tests competency in five domains:
Scientific Foundation
Advanced Practice Skills
Diagnosis and Treatment
Psychotherapy and Related Theories
Ethical and Legal Principles
Candidates who pass the exam earn the Psychiatric Mental Health Nurse Practitioner-Board Certified credential (PMHNP-BC™). Certified PMHNPs complete continuing education to renew their board credential every five years.
State Licensure
Board certified PMHNPs apply for a practice license in the state where they plan to work. The eligibility requirements vary by state. Continuing education is required to renew state licensure throughout their careers.
Psychiatric Mental Health Nurse Practitioner MSN vs. DNP
For BSN-prepared nurses, becoming a PMHNP starts by earning a master's or doctoral degree in psychiatric nursing. The Doctor of Nursing Practice (DNP) is ideal for those seeking a terminal degree, broad career opportunities, and high earning potential.
 

MSN

DNP

Degree Type

Advanced Specialization

Terminal

Program Length

1-2 years

3-5 years

Typical Career Opportunities

Advanced Practice Nursing

Advanced Practice Nursing

Nursing Administration Leadership

Average Salary Potential

$107,000

$114,000
*2019 Medscape Survey; average annual gross income of APRNs with master's degrees vs. doctoral degrees
Degree Type
One difference between a psychiatric nursing MSN and DNP is that the DNP is a terminal degree. The DNP is the highest level of education in nursing practice.
PMHNPs with a DNP have expert knowledge of nursing practice, leadership, organizational systems, and quality improvement. As a result, they are prepared to plan, evaluate, and continuously improve the delivery of psychiatric mental health care.
Leading nursing organizations advocate for more nurses to earn their DNP. In the coming years, the DNP may become a requirement for all APRN roles and the entry-level preparation for NP roles.
Explore the movement calling for doctorally-prepared APRNs.
Career Opportunities
Tremendous career opportunities come with the highest level of nursing knowledge. That is because doctorally-prepared APRNs are equipped to influence the future of healthcare.
PMHNPs with a DNP have the knowledge, skills, and expertise for:
Leadership in nursing practice
Management positions
Healthcare policy, administration, and government positions
Nursing education in practice-based nursing programs
Many of the above roles require candidates to hold a DNP.
Earning Potential
Salary potential is another contrast between MSN and DNP preparation. PMHNPs with a DNP often earn more than those with an MSN.
In a 2019 Medscape survey of APRNs, the average annual gross income of doctorally-prepared APRNs was $114,000—$7,000 higher than nurses with a master's degree.
What Makes the Psychiatric Mental Health Nurse Practitioner Career Fulfilling?
The PMHNP career is fulfilling because of the opportunity to transform the delivery of psychiatric-mental health care. PMHNPs also enjoy excellent employment and earnings.
Making a Difference
PMHNPs derive great satisfaction from making a difference in people's lives—and for good reason. The U.S. lacks qualified professionals to address the growing demand for psychiatric and mental health care, but PMHNPs can play a pivotal role in expanding access.
For example, the supply of adult psychiatrists is expected to decline by 20% by 2030 while the demand rises by 3%. These conditions will create a shortage of over 12,000 psychiatrists. The need is more dire in rural areas. Seventy-five percent of rural counties have zero mental health providers or fewer than 50 providers per 100,000 people.
The coronavirus pandemic has intensified the shortages. Americans have experienced increased symptoms of anxiety and depression and deaths from drug overdoses, alcohol abuse, and suicide.
The positive news is that PMHNPs can improve access for individuals, families, and communities. PMHNPs are qualified to provide quality psychiatric mental health care across the lifespan, which can make a significant impact in areas facing a shortage of mental health care professionals.
Employment Outlook
Drastic demand has created an extraordinary job outlook for PMHNPs. 
The U.S. Bureau of Labor Statistics estimates nurse practitioner employment will grow by 46% between 2021 and 2031 which is nine times higher than the national average.
The employment of PMHNPs will grow even more. The U.S. Health Resources & Services Administration projects a 62% increase by 2030.
Earning a psychiatric mental health nurse practitioner degree positions previously BSN-prepared nurses for a stable career as an Advanced practice nurse.
Salary Potential
PMHNPs also benefit from high salary potential. Full-time PMHNPs have a median total annual income of $137,000.
That figure is significantly higher than five out of six remaining APRN specializations:
Lead the Way in Mental Healthcare with a DNP in Psychiatric Mental Health Nursing
PMHNPs provide holistic mental health and psychiatric care to patients of all ages and backgrounds. By considering each patient's physical, mental, and emotional needs, they ensure well-being and empower positive change. In turn, PMHNPs benefit from a personally and professionally rewarding career.
The Baylor University Online BSN-DNP Psychiatric Mental Health Nurse Practitioner track (DNP-PMHNP) is designed to help BSN-prepared nurses practice at the forefront of the evolving mental healthcare field. Students gain the knowledge and skills to achieve their career goals and provide excellent care in as little as 3.5 years.
The online DNP-PMHNP offers 100% online coursework and clinical placement assistance. 
Are you ready to improve patient outcomes within mental health and well-being?