What Are the Career Opportunities in Psychiatric Mental Health for DNPs?
Image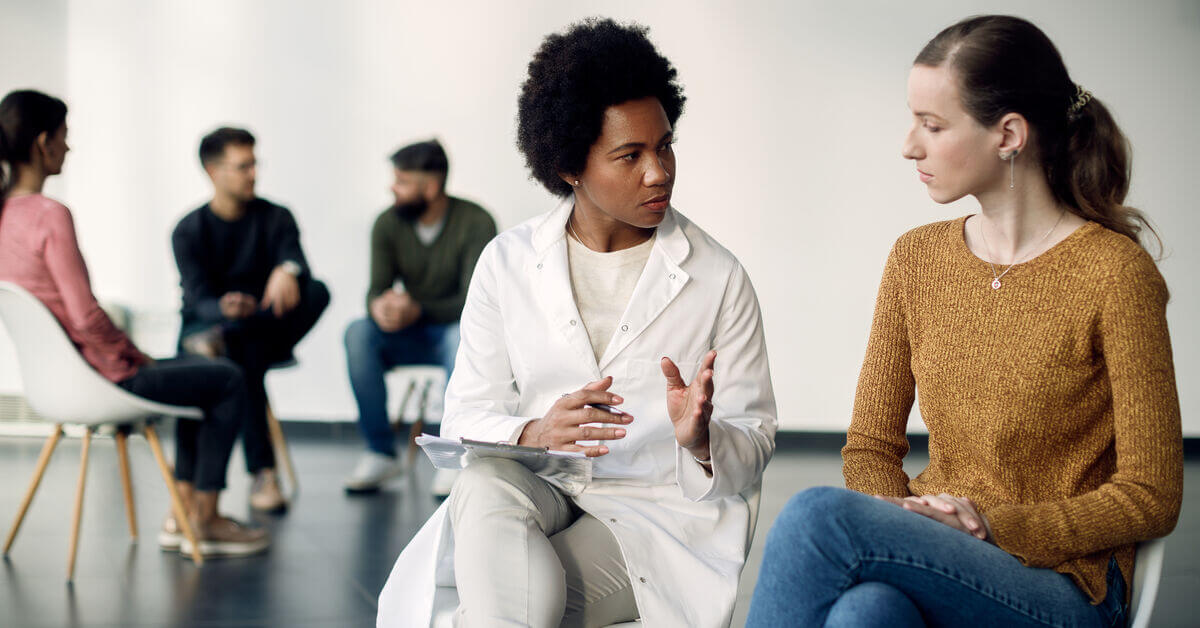 Americans are growing in their awareness of mental health conditions and the importance of addressing them. Simultaneously, many people struggle to find the care they need due to a mental health care provider shortage. The Health Resources & Services Administration estimates that 163 million Americans live in a mental healthcare provider shortage area, many of which are rural. 
When it comes to providing access to mental health care and treating the more than one in five Americans who suffer from mental health conditions, nurse practitioners (NPs) play a vital role—one that can grow even more in the years to come. Already, there are more than 335,000 nurse practitioners in the United States. The majority of them are family nurse practitioners (FNPs), whose practice, focused on holistic care, can include treating some basic mental health struggles, but emphasizes the primary care needs. 
The third-largest group of nurse practitioners is comprised of psychiatric-mental health nurse practitioners (PMHNPs), who make up 6.5 percent of all nurse practitioners. Psychiatric mental health nurse practitioners (and some specialized psychiatric RNs) combine to make up the second-largest group of American behavioral health professionals. These highly-educated and skilled healthcare providers make a significant, positive impact on millions of people's lives. Individuals who are interested in the work of a PMHNP may be wondering: What does a psychiatric nurse practitioner do? and Where do psychiatric nurse practitioners work?  
Consider some of the primary job responsibilities of PMHNPs as well as the settings where they improve the lives of Americans on a daily basis.
What Does a Psychiatric Nurse Practitioner Do? 
PMHNPs treat mental health conditions through patient assessment, diagnosis, and treatment. They may prescribe medication, provide individual and group therapy and deliver emergency psychiatric care. PMHNPs keep medical records of patient visits and progress, collaborate in developing individualized, holistic treatment plans for patients and deliver patient education.
Where Do Psychiatric Nurse Practitioners Work?
Since mental health conditions affect Americans of all ages, psychiatric nurse practitioners work in a wide variety of settings. Many work in outpatient healthcare settings, clinics and private practices. PMHNPs also treat patients in residential substance abuse facilities, schools, nursing homes and the Department of Veterans Affairs.
While the salary may vary by the work environment, the Bureau of Labor Statistics lists an average median salary of $120,680 for nurse practitioners. Roles for nurse practitioners are expected to grow by 40 percent between 2021 and 2031, which is much faster than the average for all occupations. 
Psychiatric Facilities 
These units specialize in general acute psychiatric needs and employ PMHNPs to work with patients across the lifespan. PMHNPs may work in psychiatric units and treat patients with both acute and chronic psychiatric needs. Psychiatric nurse practitioners may be called upon to assist in any situation where a patient is experiencing an emergency mental health need. Professionals who want to work with urgent or acute situations may especially thrive in a psychiatric facility setting. 
Clinics
Clinics often address specific or focused mental health conditions and patient needs. In fact, behavior health and addictions clinics are the top practice settings for nurse practitioners certified in psychiatric mental health. Professionals who are interested in working with a variety of patients may find job satisfaction working in a psychiatric urgent care setting. Those who want to work with patients facing a specific issue, such as mental illness combined with substance abuse, in an outpatient setting may want to pursue a role in a clinic with a specific focus.
Private Practices
Individuals with entrepreneurial interests may find that establishing a private practice as a PMHNP is the right fit for them. Private practice PMHNPs can choose to market themselves as general psychiatric care providers or they may opt to focus on a specific mental or behavioral health issue. Since practice authority varies across states, PMHNPs will need to research the possibilities of working independently or joining an existing private psychiatric practice.
Residential Substance Abuse Facilities
Psychiatric nurse practitioners often work with patients who are struggling with addiction to drugs or alcohol. In a residential setting, such as a rehabilitation center or treatment facility, PMHNPs leverage both their clinical and their counseling skills to help patients safely detox while addressing underlying or related mental and emotional struggles or trauma. Professionals who want to work with individuals on a near-daily basis for a season of their lives may find a residential substance abuse facility to be the right fit for them. 
Schools
School districts serving kindergarten through twelfth grade, colleges, and universities are all potential employers of psychiatric mental health nurse practitioners. A PMHNP who works in a school setting may support students individually, offer group therapy sessions for groups of students, and lead mental health education initiatives. They will likely collaborate with teachers and other school staff members to identify and treat mental health struggles in students. PMHNPs who are interested in working with young people and employing modalities such as cognitive behavioral play therapy may work well in a school setting. 
Nursing Homes
As people age and transition into stages of life that require more care, PMHNPs can play a critical role in addressing their mental and behavioral health needs. In an elder care facility or nursing home, PMHNPs evaluate the mental and emotional health status of residents. They may diagnose conditions that tend to occur later in life, such as dementia, or general mental health struggles, such as depression, anxiety and coping with grief and loss. PMHNPs working with the elderly may also provide counseling, treatment plans, medication management and patient education. They collaborate with other healthcare professionals to provide comprehensive care to aging residents. Professionals who enjoy working with an older population may find a nursing home or elder care facility to match their career goals.
Department of Veterans Affairs
PMHNPs who work within the Department of Veterans Affairs (VA) provide mental health care that specifically meets the needs of veterans. This may include assessment and treatment of conditions such as post-traumatic stress disorder, traumatic brain injury, anxiety and depression. PMHNPs are often especially skilled in providing trauma-informed care and creating supportive environments for veterans. They may provide one-on-one counseling and medication management, facilitate group therapy or education sessions and conduct research that aims to improve mental health outcomes for veterans. Professionals who want to care for former service members and help them transition into civilian life may find the VA to be a good fit for them.
Additional Practice Settings
In addition to the environments described above, PMHNPs may also work in:
Insurance companies
The criminal justice system, such as correctional facilities or forensics
Telemedicine
Mobile crisis units
Prepare to Lead with a Doctor of Nursing Practice in Psychiatric Mental Health Care 
Do you want to provide holistic care that considers the physical, mental, and emotional needs of patients? The Baylor University Online BSN-DNP Psychiatric Mental Health Nurse Practitioner Track will prepare you to meet your career goals and provide excellent care in less than 3.5 years. 
Offering clinical placement assistance and 100% online coursework, Baylor's DNP program was ranked in the top 10% for Best DNP Nursing School by U.S. News & World Report.