Professional Development Tips for Executive Nurse Leaders
Image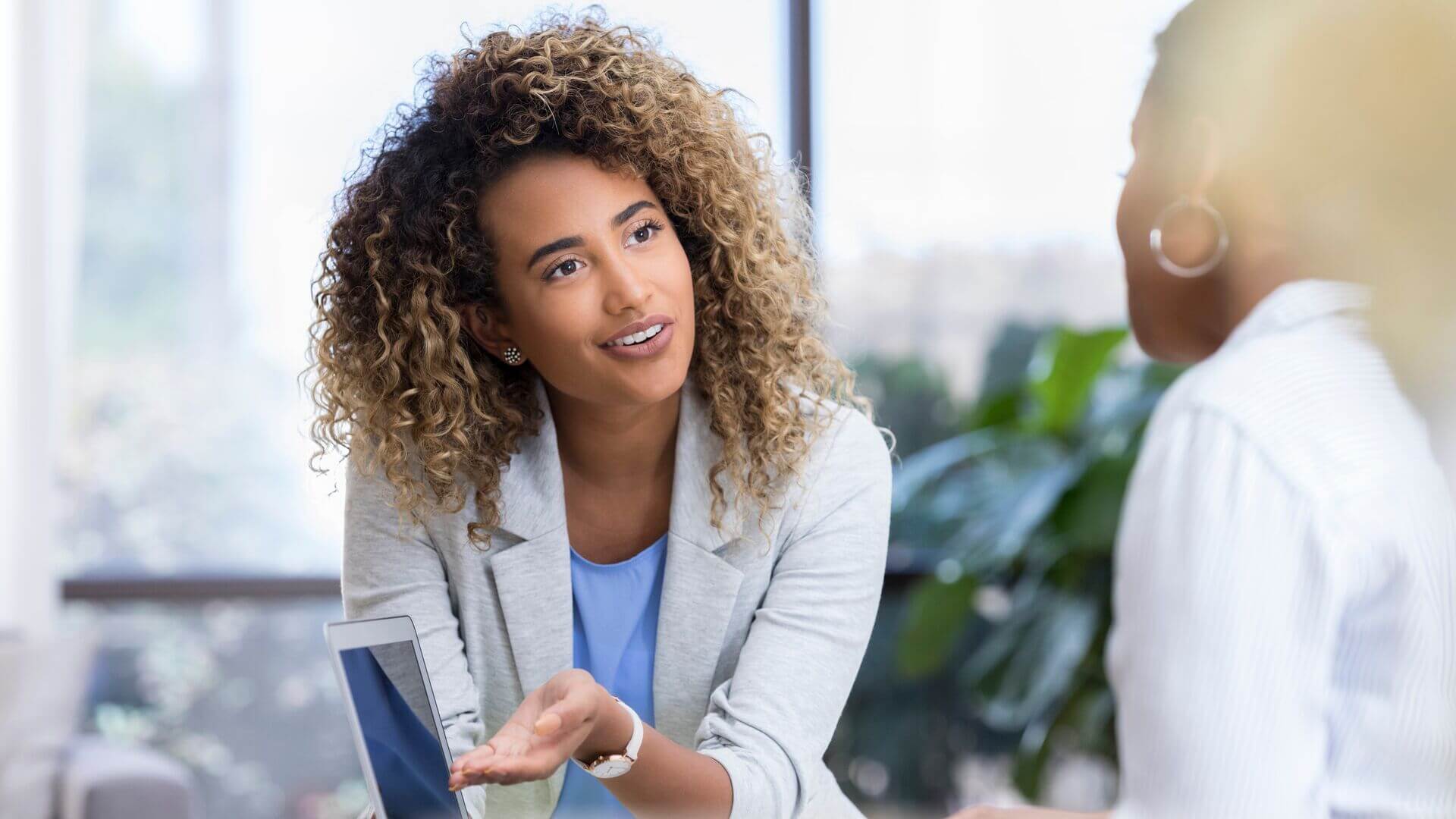 "Let whoever is in charge keep this simple question in her head: How can I provide for this right thing to be always done?" —Florence Nightingale
Nurse leadership skills have been essential to the field of professional nursing since its earliest days. While some people are praised as "natural leaders," everyone who wants to excel in leadership skills can do so by taking steps to increase their knowledge base. This is especially vital for those who wish to pursue a nurse executive role. 
Nursing leadership can be demonstrated in every type of nursing assignment, so no matter the level you aspire to, learning the skill sets of effective leaders can enhance your career. And if you aspire to executive-level nursing leadership, formal education will set a foundation for excellence.
What is the role of the nurse executive as a leader?
Nurse executives usually operate at senior management levels within an individual hospital or a system of hospitals, care facilities, or other healthcare organizations. The primary functions of nurse executive leaders are administrative, financial, and operational. Frequently, with the assistance of nurse directors and managers, nurse executives oversee the productivity, and performance of nurses within their organization with the goal of delivering the highest quality of care possible. Being able to evaluate changes in patient outcomes and develop policies or programs to improve those outcomes is vital.
Operational budgets are another area of responsibility for nurse executives. Rising costs for care and restricted budgets require nurse leaders to engage in proactive problem solving, and at the same time, inspire the nursing staff and others to do the same. This work includes the development of innovative care delivery models, and advocating for safe nurse patient ratios in which high quality care can be delivered.
Knowledge of healthcare finance is critical for nurse executive leaders. This has become particularly challenging as nurse executives have to balance fluctuating staffing needs with variability in revenue because of COVID-related department closures or reductions in caseload. Planning resource allocation becomes tricky when revenue streams are uncertain and patient volume is shifted from normal placement models. Nurse executive leaders must know how to respond to corporate management's requests while ensuring that the nursing staff has the resources and personnel required to provide competent care.
Policy creation and implementation have become more critical to the nurse leader role. As stated in the position paper, "The Future of Nursing: Leading Change, Advancing Health," put out by the Institute of Medicine (US) Committee of the Robert Wood Johnson Foundation on the Future of Nursing, for nurse leaders to be full partners in executive and other leadership roles, nurses must be more deeply involved in the policy process. "To be effective in reconceptualized roles and to be seen and accepted as leaders, nurses must see the policy as something they can shape and develop rather than something that happens to them, whether at the local organizational level or the national level."
In the same vein, evidence-based management and decision-making expand on existing nursing practice and utilizes it in a new arena. An article on the subject, "Evidence-Based Decision-Making for Nurse Leaders," written by Joan Sevy Majers, DNP, FACHE, CENP, CCM and Nora Warshawsky, PhD, RN, NEA-BC, CNE, FAAN, discusses how this established technique should be used in management. "[Evidence-based management]decision-making is the systematic application of the best available scientific evidence in combination with organizational evidence, leaders' professional experience, and stakeholder evidence to decision-making." Nurse leadership skills in this area will be beneficial to nurse executives facing a rapidly evolving work environment.
For all these areas of responsibility and more, executive nurse leaders are vital to the continued functioning and improvement of American healthcare systems and delivery.
Learn more about Baylor's Online DNP - ENL program
Professional development: Formal education
Many of today's executive nurse leaders have achieved their positions thanks to years of experience in nursing management and other fields, such as business management, healthcare quality, and advocacy. Others prefer to give themselves an advantage with a doctoral degree explicitly designed for executive nurse leadership. These programs, which grant a Doctor of Nursing Practice (DNP), offer a terminal degree in nursing focused on the wide variety of skills needed for executive positions.
Coursework and residency programs provide the doctoral student with in-depth knowledge of:
Management and communication styles 
Healthcare finance
Interdepartmental collaboration
Reporting to and influencing executives and board members
Advocacy for nursing staff
Policy development priorities
Enacting patient care models
Statistical analysis and leveraging data
Business strategy
Quality and safety
Upon completion of this focused DNP program, graduates are prepared to take on such positions as Chief Nursing Officer, Vice President of Nursing, or Chief Nurse Executive. These roles generally command average annual base salaries upwards of $155,000 (Payscale.com). 
And while certification is not usually required by decision makers looking to fill nurse executive positions, several bodies grant certification. These can help an aspiring executive demonstrate a particular interest or expertise:
Fellow of the American College of Healthcare Executives (FACHE)
Certified in Executive Nursing Practice (CENP®) from the AONL
Learn more about Baylor's Online DNP - ENL program
Professional development: Continuing education, mentors, and more
There are hundreds of opportunities for informal education for executive nurse leaders. In-person learning, webinars, non-credit courses, and symposia are available to enhance one's skill set. Classes are available from various sources, including universities, foundations, professional organizations, and maybe even through one's employer. Some courses may be appropriate for nurse leaders at any level, while others are targeted to specific roles such as manager, director, or executive. 
Mentorship is another valuable tool for honing professional skills. Executive nurse leaders (or those aspiring to be) may be able to develop a mentor relationship within their organization. Still, opportunities may be available through other groups with a vested interest in supporting and expanding the nurse executive role. Such groups include universities (either within or outside of a degree program), the American Organization for Nursing Leadership (AONL), the American Nurses Association (ANA), and others.
Becoming a member of one or more professional organizations that cater to nurse executives is also a good strategy for one's career development. By meeting other executives, you can share experiences around problem-solving, keep your finger on evolving industry trends, and learn about vital regulatory changes and nursing advocacy.
Executive nurse leaders should also consider becoming members of boards of health-related institutions, such as community health systems. These may offer "learn as you teach" opportunities and widen one's perspective on health care needs outside of the executive's work environment.
All these learning options should be undertaken not only in the quest for personal professional development but as ways to empower and advance the interests of other nurses and improve the industry as a whole.
Become a doctorally-prepared executive nurse leader through Baylor University Online
If you are thinking about what will give you the best foundation for a career as an executive nurse leader, be sure to look at the Doctor of Nursing Practice–Executive Nurse Leader (DNP-ENL) program from the Louise Herrington School of Nursing at Baylor University. All coursework is completely online, which allows a candidate to pursue their degree while keeping their current work schedules.
The DNP-ENL program provides the skills needed to execute business strategies, manage teams, enact policies and interact with other executive-level staff. With these skills overlaid on a solid foundation of nursing practice, you will be able to serve your organization and the patient population in their care.
Expand your reach as an executive nurse leader. Learn about how a DNP-ENL degree from Baylor can help you meet your goals.