Four Reasons Aspiring Nurse Executives Should Consider a DNP
Image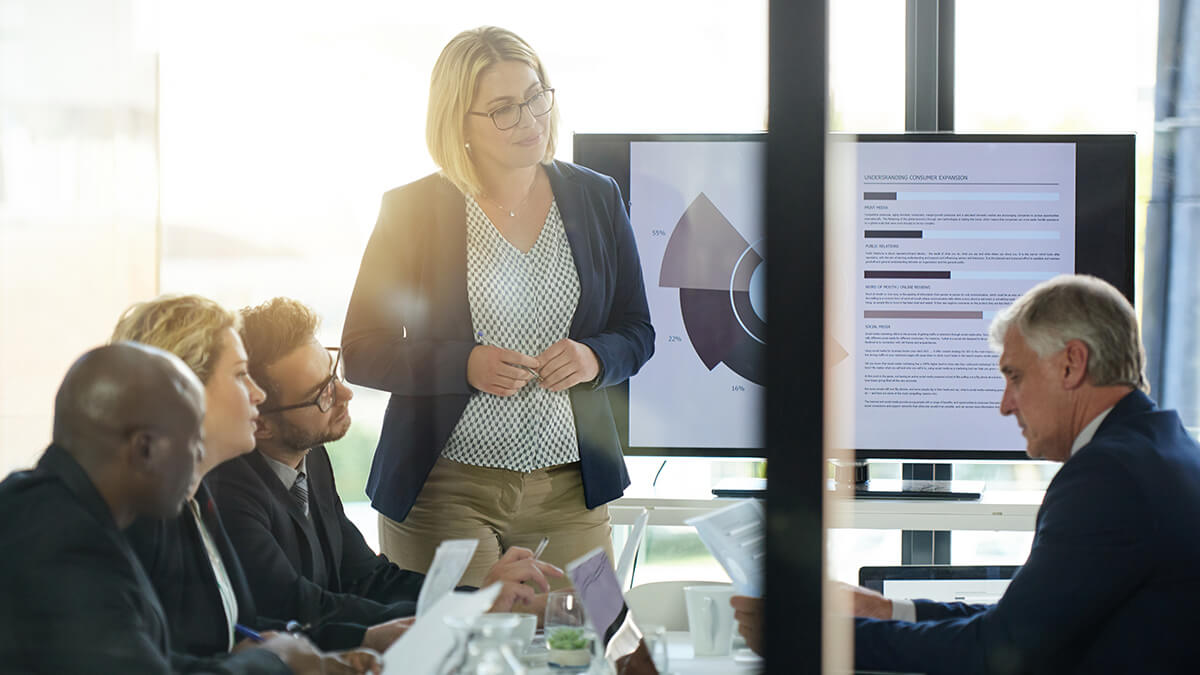 If you're interested in a nurse executive role – be it VP of Nursing, Chief Nursing Officer, or Nurse Executive – you know that these multifaceted positions are important and powerful ones in today's increasingly complex healthcare landscape. Nurse executives shape policy, advocate for change, and lead departments. With the right education and experience, they have the power to help transform the healthcare industry. 
Nurse executives often need extensive experience in the nursing industry, as well as a master's or doctoral degree in nursing. A Doctor of Nursing Practice degree with a specialization in Executive Nurse Leadership (DNP-ENL) is ideal for aspiring nurse executives. What may be the most appealing for nurse leaders considering a doctorate-level education, is that some DNP programs – including the one offered at Baylor University's Louise Herrington School of Nursing – are delivered online, allowing students to continue working full-time while gaining advanced knowledge and expertise. 
Here are four reasons why pursuing an online DNP - Executive Nurse Leadership degree is worth considering for nurse leaders interested in executive-level positions.
1. You'll grow your nursing career.
This may seem obvious, but a DNP degree can open the door to many advanced opportunities, be it at a current workplace, healthcare setting or in a corporate position. Nurse executives have grown in demand in recent years, and, as a result, leaders desire candidates with advanced education in leadership and care delivery models. 
"The changing demands of this nation's complex healthcare environment require the highest level of scientific knowledge and practice expertise to assure quality patient outcomes," states the American Association of Colleges of Nursing. 
You may grow your income too. According to PayScale, the average salary for a board-certified nursing executive is $131,000, which can vary by geography and organization. When combined with years of practical nursing experience, the leadership skills, and evidence-based decision-making tools covered in a DNP program help to create some of the most desirable nurse executive candidates. Even those who already work at the executive level might consider a DNP degree to be a valuable investment.
Learn more about Baylor's Online DNP - ENL program
2. You'll learn how to advocate for nursing at an executive level.
A nurse executive represents an entire nursing department at executive meetings – they're the leaders who have the ear of a healthcare organization's key decision-makers, meaning they're the people who can advocate for change. Nurse executives are responsible for bringing the best possible patient care options to the table; beyond knowing what's best for an organization's patient outcomes, they need the right amount of influence, leadership, negotiation, and business skills to be heard in the boardroom. 
DNP-Executive Nurse Leadership programs help nursing leaders combine their passion with business expertise. Through these programs, nurse leaders learn how to take real data into the boardroom and use that to advocate for strategic change. Curriculums emphasize data-driven business strategy skills, including forecasting and monitoring innovations; understanding evidence-based practices, cost-benefit analysis methods, and statistical analysis for patient care models; monitoring regulatory and policy trends; learning talent management strategies; and more. Students learn how to look differently at data and leverage it to influence macro decisions.
3. You'll hone your expertise with patient care systems and models.
Nurse executives are responsible for establishing, enforcing, and updating and monitoring effective patient care models. DNP-Executive Nurse Leadership programs focus heavily on the study of these transformative care models, plus optimizing processes that reduce variation and improve outcomes across the care continuum. 
DNP programs help nursing leaders become experts in strategic transformation. Courses cover the global healthcare landscape, how to forecast healthcare trends and establish relevant goals and strategies. Through courses that cover systems-thinking principles and patient safety science theory, nurses learn how to make macro decisions, improve processes that impact outcomes by using advanced nursing and business theories and models.
Learn more about Baylor's Online DNP - ENL program
4. You'll expand and sharpen your leadership skills.
The DNP-Executive Nurse Leadership program at Baylor focuses on influential leadership and the ability to influence key stakeholders and decision-makers. Nurse leaders who pursue a DNP, study evidence-based management practices, financial best practices, economics positioning principles, and other leadership behaviors and skills that prepare them to lead a nursing department, from orienting new nurses to handling contract and labor disputes. These leadership skills are essential when overseeing a department, liaising with other departments, and advocating for change in the boardroom. 
Most Executive Nurse Leadership degree programs also include residency or mentorship programs that allow students to gain practical executive-level experience – it's a helpful opportunity and one that can really prepare students for an executive role. Students typically complete their residency and mentorship projects in their local area.
Image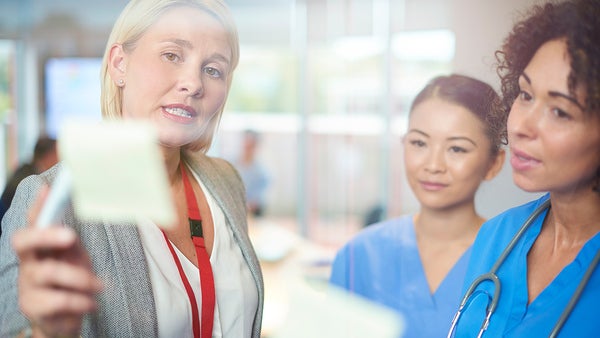 Executive Nursing Leadership at Baylor University
Baylor University's DNP-Executive Nurse Leadership online degree program – offered through the Louise Herrington School of Nursing – prepares nursing leaders for roles as nurse executives through a program that revolves around evidence-based practice, business, and influential leadership. The program is offered completely online, which gives nurse leaders the flexibility to pursue a doctoral degree within a virtual learning environment while continuing full-time work on a schedule that works for them.
Learn more about Baylor's online DNP programs at onlinenursing.baylor.edu.