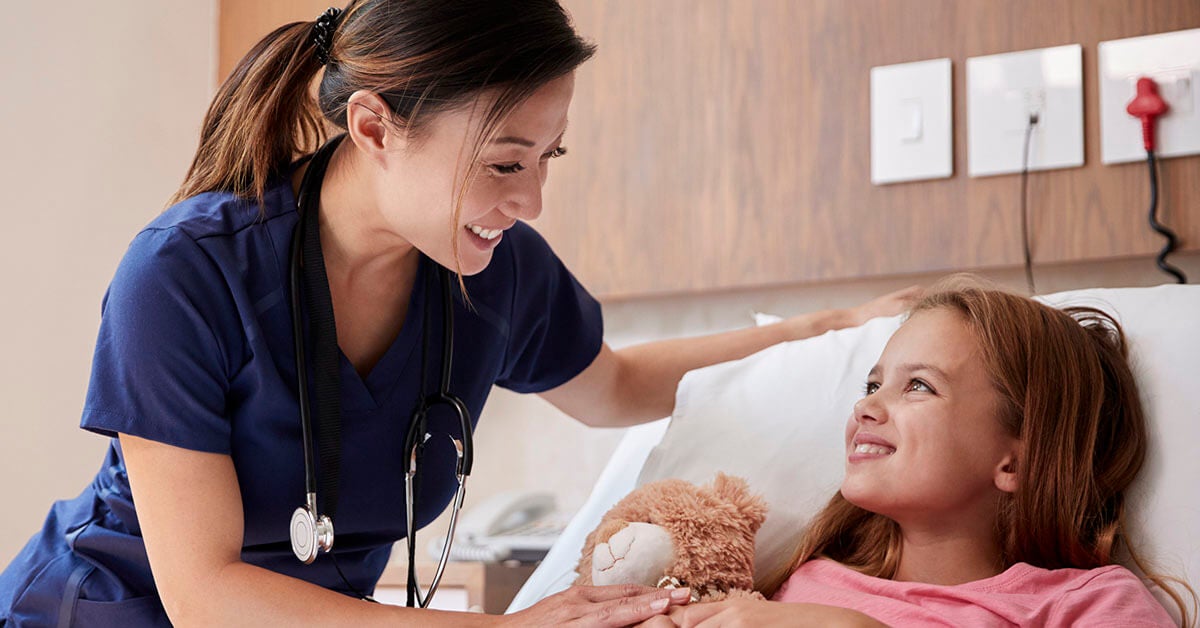 At a young age, you pursue a post-secondary education based on your interests, skills and the existing needs of the workforce at that time. As you complete your education and enter your first career, these factors continue to evolve. As a result, more and more people are abandoning their original career pursuits for entirely new vocations. 
Business Insider deemed nursing to be, "one of the most satisfying, in-demand, secure, and overall best jobs in healthcare" and found that 83% of nurses are satisfied with their choice of nursing as a career (2018). 
Online schools, placement programs, and the demand for health care professionals have made this transition easier than ever for students of all ages and skill levels. Some schools have introduced an Online Accelerated BSN (ABSN), which allows students to complete coursework online with one 2-week, on-campus clinical skills visit and quickly transition into their new desired career. 
There's a lot to consider before making a career change to nursing. Read on to discover the answers to the most commonly asked questions from people considering nursing as a second career.
Commonly asked questions about nursing as a second career
Are you curious about pursuing nursing as a second career? Here are the answers to frequently asked questions about available nursing programs, career opportunities and more.
Is nursing a good career for me?
Do you enjoy helping others? Are you passionate about serving your community and interacting with people on a daily basis? Whether you're a 20-year old student interested in changing your career trajectory or a 40-year old professional seeking a second career path, making a career change to nursing can present graduates with a world of opportunity and high job satisfaction. The workforce is currently facing a number of challenges including:
The aging population of the baby boomer generation

The mass retirement of registered nurses (RNs)

The increasing shortage of physicians

The health care reform (ACA) across the United States (Buerhaus, 2017)
As a result of these factors, the demand for RNs is projected to grow by approximately 12% in the United States from now until 2028, which offers current graduates a large window of continued career opportunities.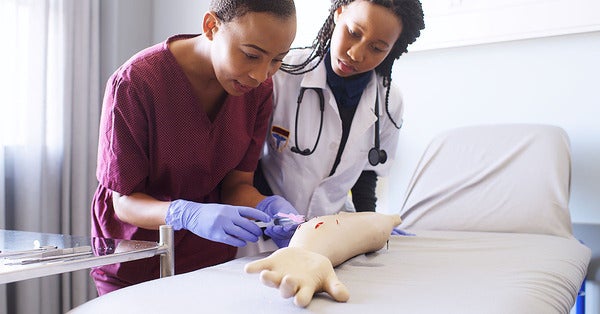 What should I expect from a nursing career?
If you're looking for a fulfilling career path that provides a valuable service for others, nursing is a well-suited option. When you start working as an RN you should expect the following:
An opportunity to make a real difference in people's lives and give back to your community by becoming part of the solution to a nationwide RN shortage

A variety of career opportunities in areas like executive nurse leadership, family nurse practitioner, nurse midwifery, or pediatric nursing, to name a few

A chance to apply unique soft skills like empathy, communication and a desire to be there for patients 
Where can I start my career in nursing?
Registered nurses are in demand across the United States, however, there are a selection of rural areas that have an even higher demand for RNs. Rural regions of Texas are in desperate need of RNs and millions of residents have felt the effects of this shortage. If you're a resident of Texas or open to moving to pursue a rewarding future in nursing, you can expect the following:
Fulfill a large need for skilled professionals in the southern United States

Low unemployment rate due to high demand

Job opportunities shortly after completing your nursing education

Job security knowing that your skills are valued and will continue to be needed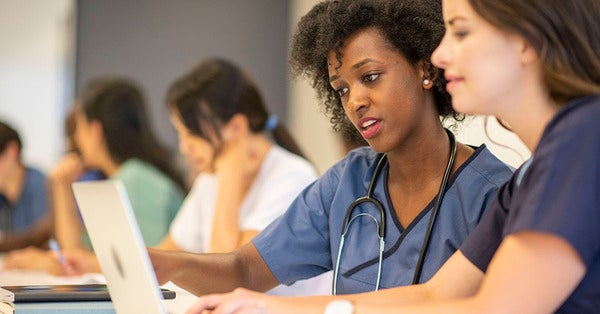 Do I need an educational background in health care to become a second-career nurse?
No. Students making the switch to nursing come from a variety of educational backgrounds ranging from health-related programs to the arts and humanities. Students with no experience in health care may experience a learning curve but often use their existing soft skills to help them excel in other areas. Raines, D. (2010) found: 
Soft skills gained from unrelated bachelor's programs contribute to nursing students' successful completion of the NCLEX-RN licensure exam on the first attempt and graduates' continued success as practicing RNs. 

Only 17% of second-career RNs come from a background in health care.

The remaining 83% bachelor's degree disciplines include business, engineering, education, science, public administration, and social sciences.
Is it easy to make a career change to nursing?
Yes. Many schools now offer accelerated bsn programs online that make it easier than ever to earn a degree and qualify to be a nurse. These programs make earning a nursing degree easy by providing:
Flexibility that allows students to tailor their schedule around the day-to-day life

An intensive accelerated nursing program, which is an immersive one-year period of online education that prepares students for a career in health care with clinical placement services and student support coaching

Hands-on preparation for the licensure exams and the workforce

A strong reputation among employers, giving graduates an added advantage when applying for jobs after the completion of their education
Is it possible to become a nurse later in life?
Yes. According to Raines, D. (2010), approximately 26% of second-career nurses are over the age of 40 and the remaining 74% range in age groups, educational backgrounds, and motivations. Many individuals who enter nursing later in life bring a diversified history of work experience to their new profession that can enhance their success in their second career, including interpersonal communication skills, critical thinking, and effective problem-solving. 
What skills do I need to be successful as a nurse?
In order to excel in a nursing career you need a combination of soft and hard skills. Students should enter the ABSN program with:
Adequate communication skills;

basic professionalism;

critical thinking and problem-solving skills. 
These soft skills will be applied in the ABSN program and develop into hard skills that can be applied in a clinical setting. Students should also be cognizant of their motivations to pursue nursing. Successful nursing students tend to be motivated by:
A desire to make a difference in people's lives;

improve career satisfaction;

create a positive job outlook;

and learn new skills. 
How fast can I get a nursing degree?
You can earn a nursing degree in as little as one year. The accelerated bsn programs online are designed to expedite the process and allow graduates to quickly and seamlessly join the workforce. 
Baylor University's Online (Distance) Accelerated Bachelor of Science in Nursing (ABSN) allows students to complete coursework online with one 2-week, on-campus clinical skills visit, giving students the flexibility and accessibility to complete the program at their own pace. 
How can I successfully transition to nursing programs?
If you're interested in making the switch to a career in nursing, the first step is to research credible schools that offer programs suited to your needs. The second step is to contact the school directly to determine if your educational background will allow you to expedite your nursing education. 
Some schools allow students with bachelor's degrees to enter accelerated programs. This allows students to translate their existing knowledge and skills into their second career. Contact an enrollment advisor at your desired school to determine admission requirements and inquire further about financial aid information.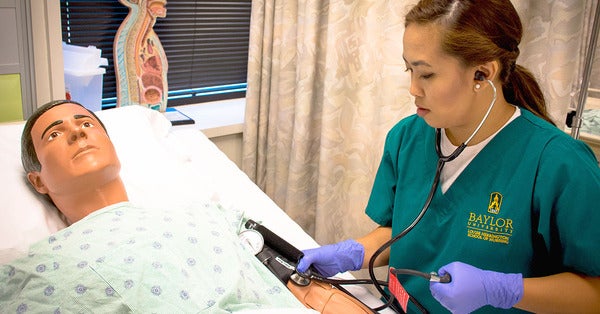 Are online nursing programs affordable?
Yes. There are many affordable options available to aspiring nursing students. Baylor University charges competitive tuition rates and offers financial aid programs to help students complete their education online and start a flexible payment plan.
Does a career in nursing sound like the ideal second-career for you? Learn more about available online nursing programs, potential future job opportunities, and contact an enrollment advisor to ask any remaining questions you may have and make your dream job a reality. 

 
References
Four Challenges Facing the Nursing Workforce in the United States
What Attracts Second Degree Students to a Career In Nursing?
What it's REALLY like to be a nurse, one of the most satisfying and in-demand jobs in America right now