Thinking About a Nursing Career? Consider This.
Image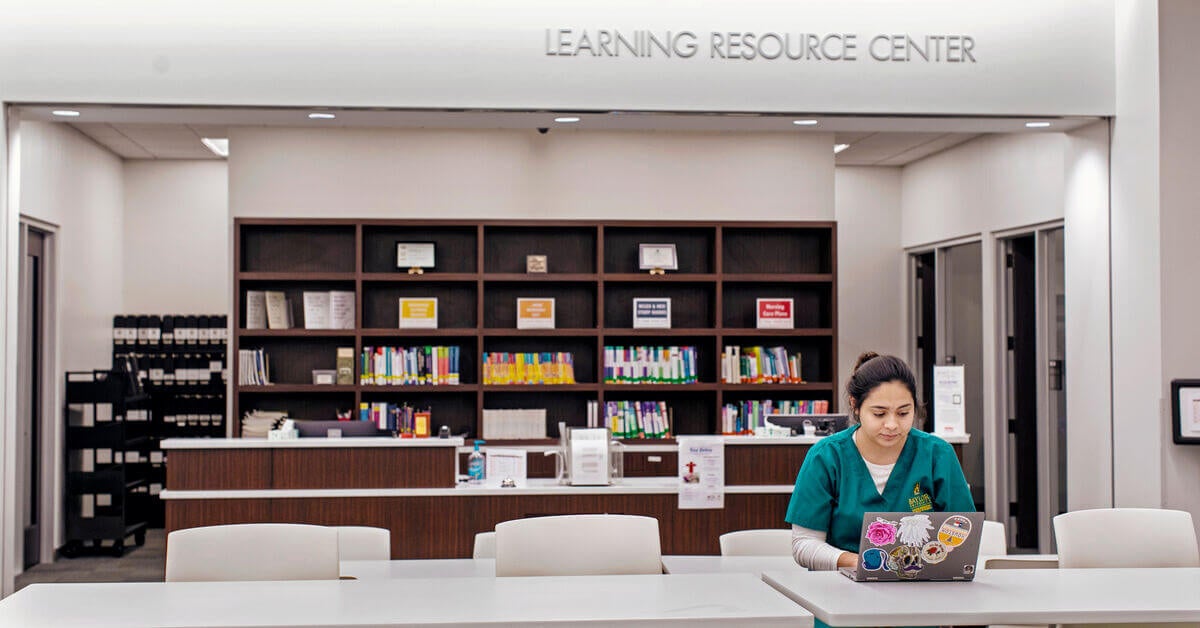 While nursing can be a challenging profession, it can also be one of the most rewarding. Nurses are in extremely high demand, so if you have ever considered a career in nursing, now is a great time to pursue it. In this blog, we will discuss the role of nurses, including job responsibilities, work settings, and career opportunities, as well as the benefits of becoming a nurse and the steps it takes to get there. After reading, you will have all of the information you need before deciding to make the career change to nursing. 
Learn more about our Online ABSN program
What Do Nurses Do? 
Nurses have a variety of responsibilities that vary depending on their area of specialization and practice setting. Nurses can work in direct patient care roles at the bedside, or in more indirect roles such as management or education, which have slightly different responsibilities.
Bedside Nursing Roles
One of the main duties of a bedside nurse is to conduct patient assessments. This includes both the collection of a verbal medical history as well as completing a physical examination. Additionally, they are often responsible for administering medications, monitoring for changes, and performing other physical tasks such as personal hygiene and wound care. Bedside nurses must collaborate with other members of the healthcare team including physicians, social workers, and therapists, among many others, which requires excellent communication skills and professionalism. In addition to providing physical care, nurses also act as educators by assisting patients in understanding their diagnoses, treatment options, and other medical information. In addition to providing education, nurses serve as advocates for patients and families to ensure that they receive holistic, patient-centered care. Lastly, a big part of bedside nursing is accurately and thoroughly documenting patient information in the medical record system. 
Indirect Nursing Roles
Indirect patient care nurses work in roles such as clinical and unit managers, as well as administrative positions. Often, their responsibilities are less "hands-on" than bedside nurses. Their tasks often include hiring and supervising employees, maintaining budgets, and implementing initiatives to improve patient satisfaction. Indirect nursing roles may also include educating patients, new nursing staff, or nursing students, advocating for health policy change, or using technology to improve patient care outcomes. There are many different indirect nursing roles and their responsibilities will vary greatly depending on the specific position and practice setting.
Where Do Nurses Work? 
Nurses have the opportunity to work in a variety of different settings. Often, nurses are employed in traditional, direct patient care settings including hospitals, clinics, and long-term care facilities. Nurses may also work in home health, where they visit and care for patients in their own homes. Schools and universities employ nurses to care for their students either directly in the school setting or within a school-affiliated clinic. Some other non-traditional work settings for nurses include prisons, rehabilitation facilities, insurance companies, and even Disneyland. 
What Types of Career Opportunities are There for Nurses? 
While BSN nursing programs prepare you as a generalist, there are many different areas you can choose to pursue after graduation. These include (but are not limited to) pediatrics, oncology, critical care, geriatrics, orthopedics, emergency/trauma, surgery, and maternal health. Nursing also offers various opportunities outside of traditional hospital positions, several of which require some additional specialized training or education. Some of these positions include:
Legal nurse consultant
Sexual assault nurse examiner
Clinical nurse scientist
Nurse manager
Nurse informaticist 
Case manager
Psychiatric nurse
Learn more about Baylor's Distance ABSN program
What Qualities and Skills Do You Need to Become a Nurse? 
First and foremost, you must demonstrate compassion. Nurses are tasked with supporting patients in their most vulnerable states, so it is important to genuinely care about their wellbeing. Other important skills include:
Critical thinking. Nurses often care for very sick patients, whose medical conditions may change rapidly. This requires the ability to quickly assess the situation and intervene appropriately.
Communication. Because nurses collaborate extensively with other members of the healthcare team, they must be able to effectively communicate and work well with others. Additionally, nurses must often communicate important information to their patients, which requires the use of excellent communication skills.
Time management. Nurses are busy and frequently care for multiple patients at the same time. They must be able to manage time effectively to prioritize tasks, stay organized, and still provide excellent patient care. 
Additional technical skills such as measuring vital signs and performing physical examinations will be taught during the nursing program and practiced throughout clinical rotations. 
Benefits of Becoming a Nurse
There are countless benefits to becoming a nurse - below are some top ones to consider today.
Job Outlook 
The number of Americans older than 65 is projected to nearly double by 2060. As life expectancy increases, these elderly adults will require more nursing care. 
Advancing patient age, coupled with the large numbers of nurses retiring over the next several years, greatly increases the demand. The employment rate of registered nurses is expected to increase by 9% over the next decade, leaving over 190,000 open positions that need to be filled each year. 
Salary
According to the U.S. Bureau of Labor Statistics, the median annual pay for registered nurses in 2021 was $77,600, with the highest 10% of nurses earning over $120,000. Nurses working for the government, hospitals, and ambulatory healthcare services earned the highest annual salaries when compared to nurses working in residential care facilities or in education.
Additionally, many nursing jobs offer differential pay for nights and weekends as well as overtime compensation, which can boost the amount of income earned. Nurses can also potentially increase wages by working as travel nurses after gaining a few years of experience.
Flexible Schedule
Nursing schedules vary based on the area you specialize in and where you work, but there is typically a good amount of flexibility. Most traditional nursing jobs within the hospital are 12-hour day or overnight shifts. This type of schedule can be convenient, as it allows for four work-free days each week. 
With the vast number of nursing opportunities out there, you are bound to find a schedule that works well for you. Hospitals also offer weekend-only positions or "PRN" jobs, which means you work as needed. Many staffing agencies will allow you to choose your own hours.
Job Variety 
One of the most significant benefits of working as a nurse is the ability to make career changes within the profession. You can try out different units in the hospital or even find a position in a completely different setting. The ability to see and work in different areas of healthcare gives you the chance to explore your interests. It also means you will never get bored! 
In addition to changing careers within the profession of nursing, there are many advanced degree options available to nurses that are interested in expanding their role and scope of practice. With additional education, nurses can become advanced healthcare providers, allowing for even more job variety. 
Purpose and Fulfillment 
Nurses often say they chose the profession because they felt called. Caring for others provides satisfaction and a sense of purpose, making nursing so much more than just a job. 
How to Become a Nurse
The process of becoming a nurse may vary slightly depending on your specific background and experience, but it always involves attending a nursing program and taking the NCLEX-RN licensing exam to obtain your nursing license. 
What is the Process for Becoming a Nurse? 
First, you must choose a nursing program. There are many to choose from, and the best choice will depend on your personal goals, past educational experiences, and geographical location. It is also important to research the school's accreditation status to ensure that they are fully accredited and thus held to a high standard within academia. 
Once you have picked a program that best suits you and your schedule, you will then need to determine the school's entry requirements and formulate a plan for completing them before seeking admission. Baylor University even offers a dedicated enrollment advisor to ensure a solid academic plan for success. Upon graduation from nursing school, the NCLEX-RN exam must be taken and passed to obtain your registered nurse license. After that, you are officially a nurse.
How Long Does it Take to Become a Nurse? 
This will depend on the program you choose to attend. Traditional BSN nursing programs are typically four years in length. However, if you have already earned a bachelor's degree in another field, you may consider attending an accelerated second-degree nursing program. These programs give you the chance to obtain a nursing degree much quicker than a traditional program—usually anywhere from 12-18 months. 
Is it Possible to Become a Nurse Without Healthcare Experience? 
Absolutely. While healthcare experience can be valuable, it is not a prerequisite for becoming a nurse. In fact, a background in something other than nursing can be a good thing—it will make you a more well-rounded nurse. Many people who pursue nursing as a second career have previous occupations that are completely unrelated to the industry. 
What is Nursing School Like? 
You will take many difficult classes, including pathophysiology, pharmacology, and specialty nursing subjects. You will also be attending clinical rotations, which allow you to practice clinical skills in different settings such as hospitals or clinics. 
During nursing school, time management becomes critical. Balancing schoolwork, exams, long clinical days, and your personal life can be a challenge. However, the hard work will certainly be worth it in the end.
There are many nursing programs out there, so it is important to find one that fits your personal needs and schedule. Some programs also host most of the coursework online or in the evenings, which offers extra convenience.
Lead a New Path as a Nurse
Baylor's distance Accelerated BSN program is an excellent option for students with a prior degree looking for a flexible format. According to U.S. News & World Reports, Baylor's nursing program is one of the top programs in the country and boasts a 96% NCLEX pass rate. 
The coursework for the distance ABSN program is completed online with an on-campus residency and in-person clinical hours completed in the student's home community. Baylor also oversees setting up clinical rotations and preceptors, which allows students the opportunity to concentrate on coursework and other obligations.
Learn more about Baylor's online ABSN program and kickstart your career as a nurse.