Professional Development Tips for APRNs
Image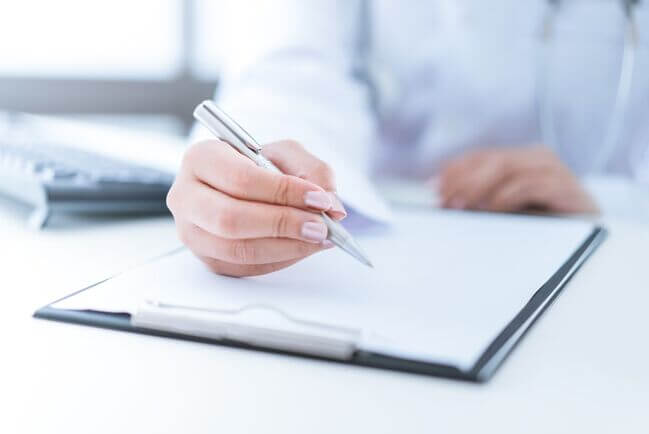 When you look at a list of the types of advanced practice registered nurses (APRNs), you will see four roles: certified nurse practitioner, certified nurse-midwife, clinical nurse specialist, and certified registered nurse anesthetist. Each of these roles has a specified scope of practice and certification for an established patient population. What unites these APRNs is a sense of purpose—a feeling of being called to serve patients in different stages of health and wellness at an advanced level of care.
The importance of advanced practice nurses in healthcare cannot be overestimated. They provide vital services—sometimes in locations where access to healthcare providers is limited. APRNS are one of the fastest growing categories of healthcare professionals—the U.S. Bureau of Labor Statistics counts 300,000 APRNs with an estimated job growth rate of 46% for 2021–2031, much faster than the average for jobs overall (8%). APRNs will be the fastest growing job over the next decade.
APRNs are nursing professionals that have earned a graduate-level degree and are specially trained. Read on to learn more about how professional development for advanced practice registered nurses can energize your approach to your current role and prepare you to take on new responsibilities.
Professional development goals
Aspiring APRNs and those already established in their positions should take advantage of professional development opportunities in whatever ways best fit their interests, needs, and schedules. Here are just a few ways that student candidates and working APRNs can add to their skill sets and body of knowledge:
Join a professional organization
Work with a mentor
Attend classes, webinars, and symposia
Network
Listen to podcasts
Think outside the box
Plan for the future
 
1. Join a professional organization
There are many organizations dedicated to the support of advanced practice nursing professionals. Some have a broad scope, such as the American Association of Nurse Practitioners (AANP), while others are geared toward specific specialties, like the Gerontological Advanced Practice Nurses Association (GAPNA) or the National Association of Pediatric Nurse Practitioners (NAPNAP). These organizations are an excellent resource for information about the profession, especially concerning policy changes and advocacy. You can get involved at a local or state level and get to know colleagues in your field.
2. Work with a mentor
As you proceed through your clinical work, you will meet and collaborate with other APRNs. You may find one or two willing to mentor or coach you by sharing their insights on how they have built their careers, problem-solved, or managed within the healthcare system. If you have a strong relationship with a mentor, they may even share some things they should have done differently—perhaps a missed lecture series or research opportunity —so that you can be prepared if such opportunities come your way.
More advice from AACN nurses is available here
3. Attend classes, webinars, and symposia
Classes and events may be the richest and most varied source of learning apart from your formal degree-oriented coursework. In many cases, classes or lecture series may be available online, so you can attend them on your own schedule. Other opportunities, including webinars, may be given as part of regional or national meetings, offering a chance to hear from leading experts in the field.
Professional development classes may be available through your university (with possible attendance as an alumna), your workplace, or a professional organization. Some will meet the necessary criteria to be counted as continuing education, and their credit hours will count toward recertification. 
4. Networking
Connecting with peers and colleagues is a great way to keep abreast of important happenings in your healthcare or professional community. Talking with members of your network can give you insight into opportunities for collaboration, help you with advocacy efforts around nurse practitioners, introduce you to new and evolving practice methods, and be a social outlet as well. To be a good network participant, remember that you have to bring something to the table. Offer to help with group tasks and follow through. If you aren't a natural networker, follow these tips from the Harvard Business Review. Although they are given in a business, rather than a healthcare context, the advice applies to any type of network.
5. Listen to a podcast 
Consuming podcasts and blogs is a very low-stress way to pick up interesting nuggets of information. The offerings for APRNs range from serious and professional to amusing and quirky. Your search engine can gather a wide selection of candidates—just enter "nurse practitioner podcast" in the search field.
6. Think outside the box
Anyone who has been a student can appreciate the value of a study break. Taking a slight diversion from work you are concentrating on can help you relax and later refocus on your main task. You can use a similar principle when it comes to professional development. Every once in a while, it pays to spend some time investigating subjects that aren't in your specialty area. For example, if your focus is on clinical care, you might want to investigate nurse informatics or leadership. You might be able to do this casually through your professional network, or if you are interested, you can find a class on the subject. Also, don't forget the value of having a hobby or other interests to keep your mind nimble.
7. Plan for the future
Part of your professional development plan should include future goals. The healthcare landscape can change quickly, so look out for emerging trends and plan how your career will account for changes in your practice, health system, or industry.
How to become an advanced practice nurse
The APRN category includes nurse practitioners (NPs), certified nurse-midwives (CNMs), clinical nurse specialists, and certified registered nurse anesthetists. Let's focus on the first two roles: NPs and CNMs. 
Registered nurses who wish to take on the role of advanced practice nurse must follow a program of formal education at either the master's or doctoral level. RNs who currently hold a bachelor of science in nursing (BSN) may elect to enter an online doctor of nursing practice (DNP) program that combines master's and doctoral-level coursework. RNs who currently hold a master of science in nursing (MSN) can apply to a post-master's DNP program.
One decision those applying to DNP programs will have to make early on is selecting a "track," or study focus, which is defined by the patient population they will ultimately care for. Certified nurse midwives have an established focus, but nurse practitioners can choose among several populations.
Family nurse practitioners provide primary care to patients across the lifespan. 
Neonatal nurse practitioners provide care to infants from birth to 28 days of age, although that timespan may increase to as long as 24 months for patients who need ongoing care.
Pediatric nurse practitioners provide primary and/or acute care for children from birth to young adulthood.
Adult-gerontology nurse practitioners provide primary or acute care to adults from post-adolescence to geriatric years.
Psychiatric mental health nurse practitioners provide primary mental healthcare services to individuals with mental illness and co-occurring disorders
Consider an online terminal degree through Baylor University to further your professional development
As more and more individuals rely on nurse practitioners for their care, NPs who are prepared at the fullest extent of nursing practice will be able to meet the challenge of providing excellent evidence-based care even as practice demands shift. 
Pursuing an online Doctor of Nursing Practice (DNP) degree through the Louise Herrington School of Nursing at Baylor University will give you the depth and focus you need to bring high-quality care, thought leadership, expanded advocacy and clinical judgment to your selected field as a DNP-prepared Nurse Practitioner or DNP-prepared Nurse-Midwife. Students can complete all coursework online and the program offers assistance to secure clinical placements.
How can Baylor University's online DNP program help you become the advanced practice nursing professional you want to be? Find out by visiting our DNP program page and accessing your free program guide today.