Nurse-Midwifery Doctor of Nursing Practice at Baylor University
Image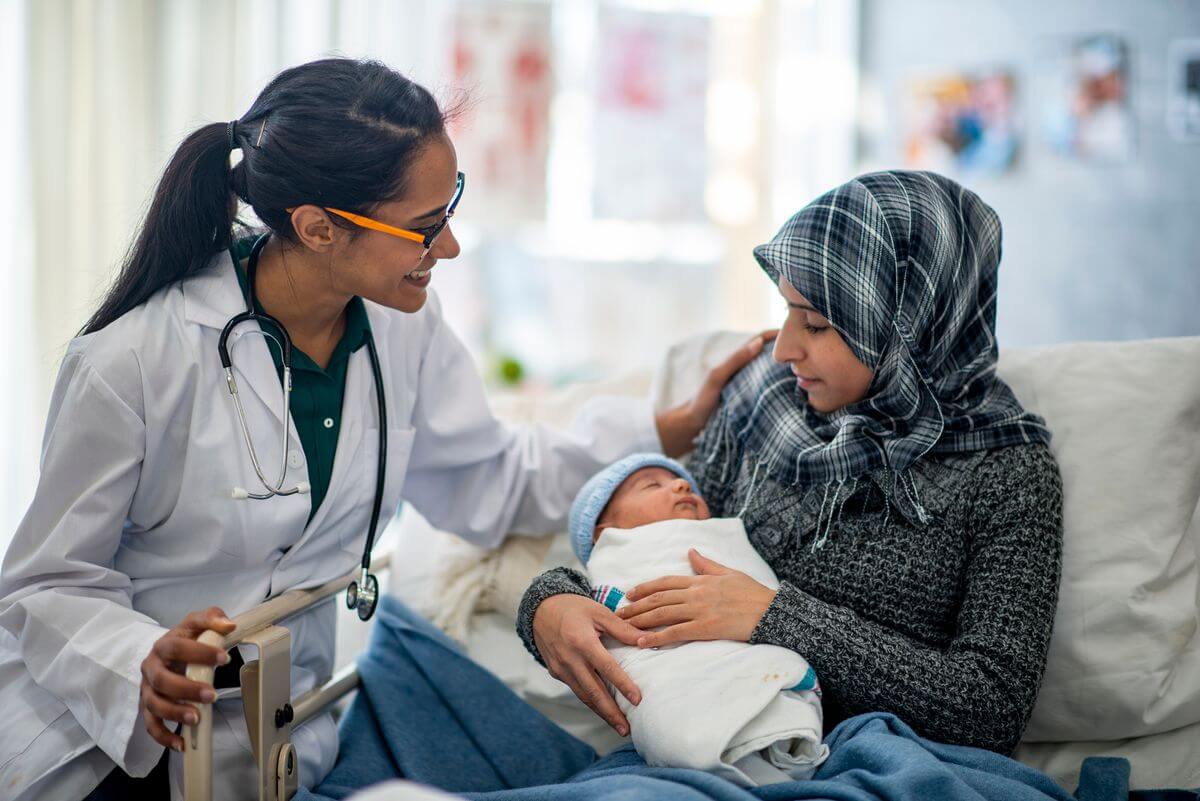 Nurse-midwifery in the United States
Certified nurse-midwives (CNMs) are registered nurses (RNs) who have completed graduate education in nurse-midwifery that leads to either a Master's (MS/MSN) degree or a Doctor of Nursing Practice (DNP) degree. DNP Nurse-Midwifery programs focus on conducting effective woman-centered care, advocating for evidence-based healthcare policies, and demonstrating advanced levels of clinical judgment while fostering strong interpersonal and leadership skills. 
CNMs are legal and can be licensed in all 50 states to care for women from puberty through the post-menopausal years. Although most often associated with caring for women during pregnancy and birth, CNMs also attend to women's preconception, reproductive, gynecologic, family planning, postpartum, and primary care needs. CNMs also care for male partners with sexually transmitted infections, as well as normal newborns through the first 28 days of life. 
There are currently 38 nurse-midwifery educational programs in the U.S. accredited by the Accreditation Council for Midwifery Education (ACME) and over 11,000 nurse-midwives certified by the American Midwifery Certification Board (AMCB). CNMs attend approximately 9% of 3.9 million U.S. births in all settings, including hospital settings, free-standing birth centers, and homes.
The Baylor University DNP Nurse-Midwifery Program embraces the American College of Nurse-Midwives Philosophy of Care. At Baylor, we are committed to the ideals of servant leadership and have made it our mission to educate nurses (and advanced practice nurses) for worldwide leadership and service by integrating academic excellence and Christian commitment in a caring community. Our distinguished reputation at Baylor's Louise Herrington School of Nursing (LHSON) exemplifies our motto: Learn.Lead.Serve.® and is appreciated by patients, employers, and the community. We are also guided by Baylor's strategic vision called Pro Futuris that reminds us: our past is inextricably linked to our future and that responsibility to God and to the world continues to lead us. During the last 109 plus years, LHSON has educated more than 6,000 graduates who are academically, spiritually, and personally prepared for leadership as a nurse. Why choose Baylor? Learn more here.
Learn more about Baylor's Online DNP Nurse-Midwifery program
How are Nurse-Midwives educated and certified?
A Doctor of Nursing Practice in Nurse-Midwifery such as the one offered at Baylor University's Louise Herrington School of Nursing prepares RNs with a BSN or MSN degree to provide advanced holistic and women-centered, nurse-midwifery care. Full-time study is three years (10 semesters); full- and part-time courses of study are available. Taught by nationally-recognized faculty, nurse-midwifery courses emphasize pregnancy and birth, postpartum care, newborn care, women's health needs, and preventative care – all conducted in a compassionate, faith-based environment. The program – accredited by Commission on Collegiate Nursing Education (CCNE) and ACME – is delivered in an online format, with online coursework and on-campus immersions throughout the program. On-campus immersions are held at Baylor University's Louise Herrington School of Nursing in Dallas, Texas. Our hybrid program format allows nurse-midwifery students the ability to continue working while earning their doctorate degree online. Upon program completion, graduates are eligible to take the national nurse-midwife certification exam through the AMCB. This certification allows nurse-midwives to be eligible for licensure in all 50 states. 
ACNM Philosophy of Care
Below, we list the American College of Nurse-Midwives' Philosophy of Care, directly as stated on its website.
We, the midwives of the American College of Nurse-Midwives, affirm the power and strength of women and the importance of their health in the well-being of families, communities and nations. We believe in the basic human rights of all persons, recognizing that women often incur an undue burden of risk when these rights are violated.
We believe every person has a right to:
Equitable, ethical, accessible quality health care that promotes healing and health
Health care that respects human dignity, individuality and diversity among groups
Complete and accurate information to make informed health care decisions
Self-determination and active participation in health care decisions
Involvement of a woman's designated family members, to the extent desired, in all health care experiences 
We believe the best model of health care for a woman and her family:
Promotes a continuous and compassionate partnership
Acknowledges a person's life experiences and knowledge
Includes individualized methods of care and healing guided by the best evidence available
Involves therapeutic use of human presence and skillful communication
We honor the normalcy of women's lifecycle events. We believe in:
Watchful waiting and non-intervention in normal processes
Appropriate use of interventions and technology for current or potential health problems
Consultation, collaboration and referral with other members of the health care team as needed to provide optimal health care
We affirm that midwifery care incorporates these qualities and that women's health care needs are well-served through midwifery care.
Finally, we value formal education, lifelong individual learning, and the development and application of research to guide ethical and competent midwifery practice. These beliefs and values provide the foundation for commitment to individual and collective leadership at the community, state, national and international levels to improve the health of women and their families worldwide.
Learn more about Baylor's Online DNP Nurse-Midwifery program