How to Become a Nurse-Midwife
Image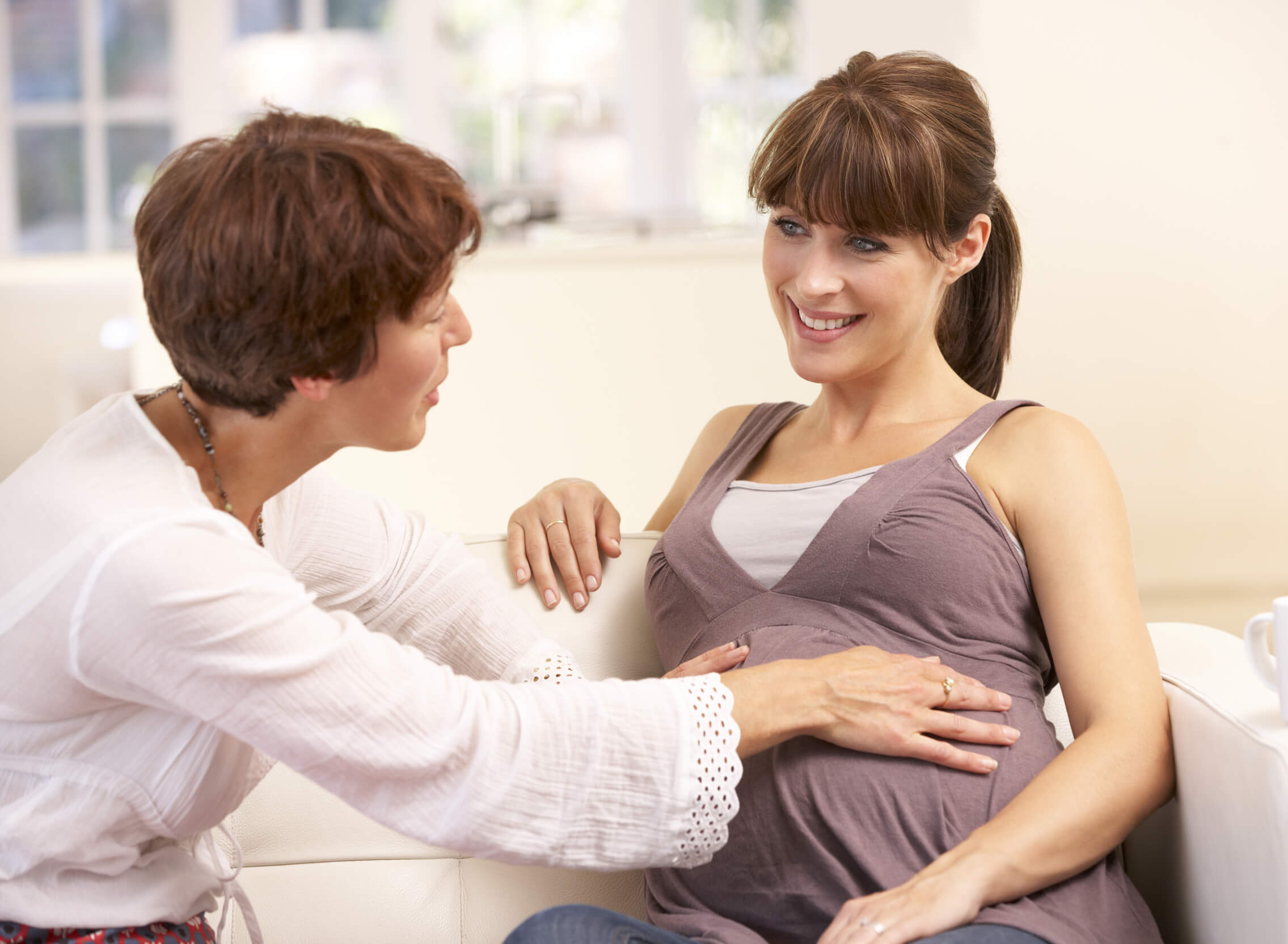 Today healthcare providers are partnering with clients to encourage personalized, evidence-based, and empowered choices. Nurse-midwives have always held to this philosophy when caring for women and their reproductive health needs. 
Nurse-midwives embrace a midwifery philosophy of care that believes in:
Non-intervention in normal processes;

Appropriate use of interventions in technology; and

Active participation in health care decisions.
To this end, the National Center for Health Statistics (2014) reported that certified nurse-midwives (CNMs) and certified midwives (CMs) had attended 332,107 births in the U.S. 
Nurse-midwifery is a rewarding profession, one that allows you to offer a holistic, person- and family-centered care to women across the lifespan. If you are interested in pursuing a calling in nurse-midwifery, read on to discover the educational requirements, the curriculum, and different career paths. 
What is a Nurse-Midwife?
CNMs are registered nurses (RNs) who have graduated from a midwifery educational program accredited by the Accreditation Commission for Midwifery Education (ACME). They have also passed a national certification examination administered by the American Midwifery Certification Board (AMCB). Graduates of the Baylor University's Louise Herrington School of Nursing Doctor of Nursing Practice – Nurse-Midwifery track are eligible to sit for national certification through AMCB. 
In the U.S., certified nurse-midwives (CNMs) are legal in all 50 states and can practice with prescriptive authority.  
Learn more about Baylor's Online DNP Nurse-Midwifery program
What Does a Nurse-Midwife Do?
Nurse-Midwives are best known for caring for women and their families during the labor process and birth. The education and clinical training of the CNM also include:
(Childbirth);

Pregnancy and the postpartum period;

Normal and abnormal gynecologic examinations;

Family planning services;

Diagnosis and treatment of sexually transmitted infections;

Preconception care;

Care of the newborn during the first 28 days of life;

Disease prevention;

Care before, during, and after the menopause;

Primary care (urinary tract infections, upper respiratory infections, etc.);

Infertility;

Wellness education; and more.
Nurse-midwives care for their clients in a variety of settings including ambulatory care clinics, hospitals, homes, birth centers, the military, community and public health systems, and globally. 
How Much Money Can You Make as a Nurse-Midwife?
Graduates who become CNMs can earn a salary of $92,000, which is the national average, although this varies according to level of experience and location. 
Learn more about Baylor's Online DNP Nurse-Midwifery program
Why Should You Pursue a Career as a Certified Nurse-Midwife?
Becoming a CNM will help you make the lives of women and their families better by empowering and partnering with them to make the best healthcare decisions! 
During your education, and as a nurse-midwife, you:
Become active in local and national legislative affairs;

Empower women to take an active role in making decisions about their health care;

Help reduce the maternal and infant death rate by utilizing the best available evidence;

Improve health care by the implementation of clinical research in your practice setting; and

Share your knowledge of health care by teaching at a university.

 
This career allows you to explore your passions in the field of healthcare for women and families and will enable you to change people's lives for the better, no matter what career path you choose to explore. 
Nurse-Midwifery Educational Requirements
If the philosophy of nurse-midwifery care and the idea of embarking on this career path seems right for you, the proper education can make all of the difference. Designed for actively practicing baccalaureate-prepared RNs, with no GRE or GMAT required Baylor University's Doctor of Nursing Practice (DNP) Nurse-Midwifery Track allows a graduate to be eligible to sit for the national certification examination offered by the AMCB which leads to the title: Certified Nurse-Midwife (CNM). DNP prepared CNMs have the best opportunity to transform women's care. 
There are two entry options to the online Doctor of Nursing Practice Nurse-Midwifery (DNP Midwife) track to become a nurse-midwife: 
BSN to DNP Nurse-Midwifery track; or

Post-Master's DNP practice degree for the Nurse-Midwifery track; this option allows RNs who have completed an advanced nursing degree to obtain a doctorate of nursing practice while meeting the ACME requirements for preparation as a nurse-midwife.
At-a-glance admissions requirements include: 
BSN from an accredited school of nursing;

3.0 GPA;

No GRE or MAT required;

Have one year of clinical practice, preferably in labor and delivery, mother-baby unit, or nursery although all experience in maternal-child health will be evaluated (extensive observational experiences of birth; education and practice as a doula; other);

Unencumbered RN license.
The Curriculum
If you meet the requirements needed to enroll in the Doctor of Nursing Practice Nurse-Midwifery (DNP Midwife) track, you will have to complete 75 didactic credits that include practica requirements of 1,125 hours. Admissions to the NM track are 3 times per year. Course work is divided into 3 trimesters for a total of 10 semesters. There is a lot of flexibility with this program, as the main coursework is online with on-campus immersions for skill building (suturing, birth maneuvers, etc.). 
The curriculum is focused on emphasizing women-focused health care services and provides a detailed study of pregnancy and birth, gynecological, and preventive care. Sample courses include:                   
NUR 5140: Professional Issues and History of Nurse-Midwives:

Historical perspective of the profession of nurse-midwifery in the U.S. and preparation for practice in the 21

st

Century and beyond.

 
NUR 5346: NM IV: High-Risk Family

: Application of the nurse-midwifery philosophy when caring for mothers and newborns with complications.

 
NUR 5344: NM III: Care of the Childbearing Family:

Application of the nurse-midwifery philosophy when caring for healthy women and newborns during childbirth.
The program outcomes are designed to meet the standards of core competencies for basic midwifery education established by the American College of Nurse-Midwives (ACNM) and regulated by the Accreditation Council for Midwifery Education (ACME). 
The Nurse-Midwife Certification Examination
Once you have graduated from the  Doctor of Nursing Practice Nurse-Midwifery track (DNP-NM), you will be eligible to sit for the national certification examination administered by the AMCB. 
At Baylor University, the first-time pass rates for the AMCB certification examination  have been 100% over the years: 
2017: 100%

2016: 100%

2015: 100%

 
Pursuing a Career in Nurse-Midwifery
According to the Bureau of Labor Statistics, there are more job opportunities than ever for nurse-midwives, and these jobs will continue to grow. The BLS predicts that by 2026, jobs in this field will increase by 31%. If you are looking to pursue a career in this field, you've chosen a great time to do so as you'll have plenty of career opportunities when you graduate.
Working as a nurse-midwife will allow you to embrace and change the future of woman-focused care. If you are ready to take the next steps to become a nurse-midwife, you can find out more about Baylor University's Doctor of Nursing Practice Nurse-Midwifery (DNP-NM) track and download the program guide to receive everything you need to get started. It's time to grow your career in an incredible field and be passionate about your work every day—changing the face of health care for the betterment of women everywhere.