Baylor's Lindsey Camp Crossman Recognized as an Exemplary Nurse
Image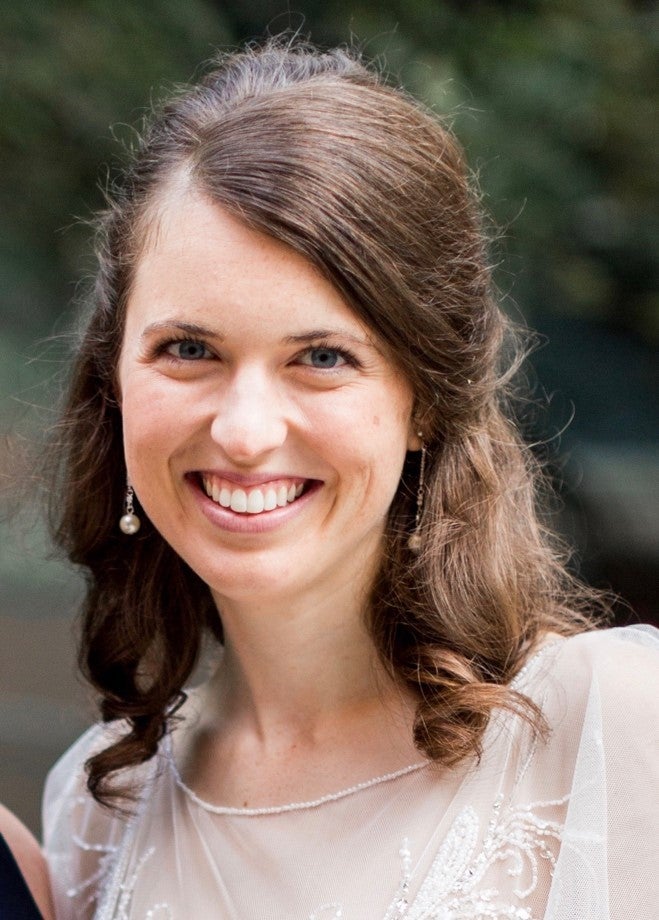 The Baylor University Louise Herrington School of Nursing (LHSON) is known for its elite graduates who lead and transform today's complex healthcare environments. The school is proud to announce that its student Lindsey Camp Crossman is the 2018 recipient of the DFW Great 100 Nurses Scholarship, The Paulette Burns Graduate Nursing Scholarship Honoree. Lindsey is a nursing student in the LHSON Doctorate of Nursing Program for Midwifery. She is also a nurse reviewer at UWorld.
LHSON is synonymous with exemplary nursing and Lindsey will join the long line of other successful DNP Baylor nurses who have made a tremendous impact in their professions. Congratulating Lindsey on her prestigious scholarship award, LHSON Dean Shelley F. Conroy said that Lindsey exemplifies the school motto Learn. Lead. Serve®.
Lindsey is a 2011 graduate from the University of Arkansas in 2011 with a Bachelor of Science in Nursing (BSN). Like her fellow nurses, she is keen to serve and help others heal. However, she wanted to do more with her knowledge. She embarked on a two-year mission trip to Bangladesh where she served a community-health leader. There she gained a deeper interest in maternal-child health. This was the beginning of her journey in DNP for Midwifery. She worked alongside local and expatriate women to develop a program for socio-economically disadvantaged women. The focus was on women's health issues during the childbearing years. The program was very successful, and the curriculum is still used by local women.
Lindsey continued with her passion for helping women during childbirth after she returned to the States. She worked as a Registered Nurse (RN) in Labor & Delivery (L&D) where she served a diverse and underserved demographic of women. The key focus of her nursing endeavors is in women's health. Connecting with other women and impacting their lives and their families through midwifery care is a source of true joy for her. She was lauded for her exemplary work when she was named a DNP Jonas Nurse Leader Scholar in 2016.
Her passion for helping other includes a deep desire to improve global health as well. She has participated in several service trips to India focusing on teaching midwives. She paid close attention to learn how maternity and newborn health care function in low-resource areas. She used her knowledge and experience to work with local midwives and implement best practices in their care. According to Lindsey, this was an excellent opportunity for her to learn and enrich her knowledge as well.
Lindsey is looking forward to completing her doctorate from Baylor with her nursing scholarship. In the future, she will be working as a certified nurse midwife in the DFW area. She is proud to be a part of the nursing profession and eager to impact women's lives through advanced nursing practice.
Lindsey's recognition as the 2018 recipient of the DFW Great 100 Nurses Scholarship is a testament to her zeal for helping others. The nursing scholarships are named in honor of Dr. Paulette Burns whose work shaped future generations of nurses. She was one of the most influential nurse leaders in the nation and the DFW area. She served humanity passionately and was also instrumental in creating programs to advance the nursing profession. The scholarship for nursing students offers financial assistance to deserving candidates like Lindsey and paves the way for future nurse leaders like Dr. Paulette Burns.
To learn more about the DNP Nurse-midwifery track please visit the Louise Herrington School of Nursing Online.