The Baylor Value: Enriching Lives
Image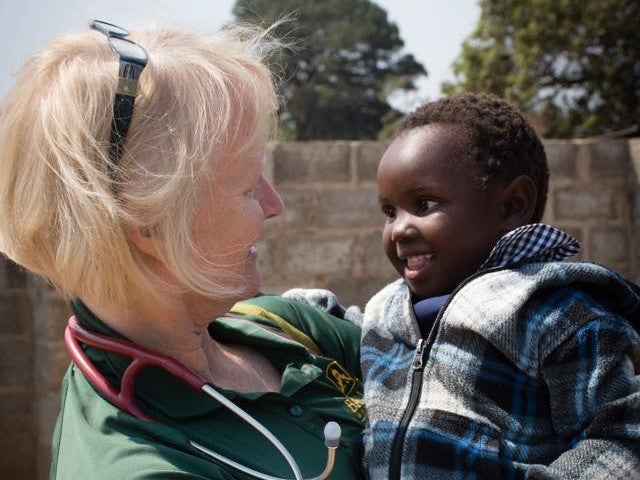 Kristi Feutz, DNP, APRN, FNP-BC Clinical Associate Professor. DNP Program Director. FNP Program Coordinator. Baylor University.
Kristi Feutz, DNP Program Director at Baylor University, shared the story of her incredible experience at the school and explains to us what the Baylor value means for all its students and faculty members.
Kristi decided to return to school to become a family nurse practitioner in her mid-twenties. The decision was hard and came with many sacrifices, but she does not regret it a bit. Now she is glad she did not look back and is living her dream for the past 30 years. Her decision has not only impacted her life but the lives of everyone she touched.
As a family nurse practitioner, Kristi provides primary care to individuals and families across the lifespan. She manages health & wellness, common illnesses such as a cough or allergies and chronic illnesses such as Diabetes, Hypertension, and Asthma. Family Nurse Practitioners can work in family practice, retail health, emergency rooms/urgent care, and specialty settings. She has worked with a variety of patients across all socioeconomic levels.
Kristi considers her life a pure blessing. In her own words, she says, "My life has been enriched by my patients and I would not be the person I am today had it not been for the individuals and families I have cared for over the years. It has been a privilege and an honor to care for so many and to have the opportunity to make a difference in the lives of my patients."
Kristi's passion for her work led her to Baylor University's Louise Herrington School of Nursing (LHSON). She enjoys her role as the DNP Program Director and a faculty member as she teaches the Family Nurse Practitioner program. Baylor has been the perfect fit for her as she can now combine her love for teaching with her Christian faith and continue patient care.
Kristi loves to make a difference and believes that all nurses make a difference in the lives that they touch. She deeply believes in the LHSON mission which seeks "…to prepare baccalaureate and graduate level nurses, within a Christian community, for profession [sic] practice, health leadership, and worldwide service…" In her role as a teacher and program director, Kristi and her fellow teachers teach students to exemplify the school motto, Learn.Lead.Serve.®
The Baylor experience does not stop here. She goes on to talk about an incredible opportunity that led her to participate in a Baylor Mission trip to Zambia this past summer. She traveled with a group of 15 students comprised of both undergraduate and graduate. Their mission took them into different areas of Zambia. There they were able to provide education to children and staff regarding wellness and disease prevention, as well as to provide health assessments for both the children and adults. Not surprisingly, she describes the experience as life-changing one for all. Baylor's mission trips have been hailed as one of the most enriching experiences one can get, and Kristi's story reiterates that thought. She realized that with Baylor she could make a difference here at home and globally!