7 Reasons Why You Should Become a Family Nurse Practitioner
Image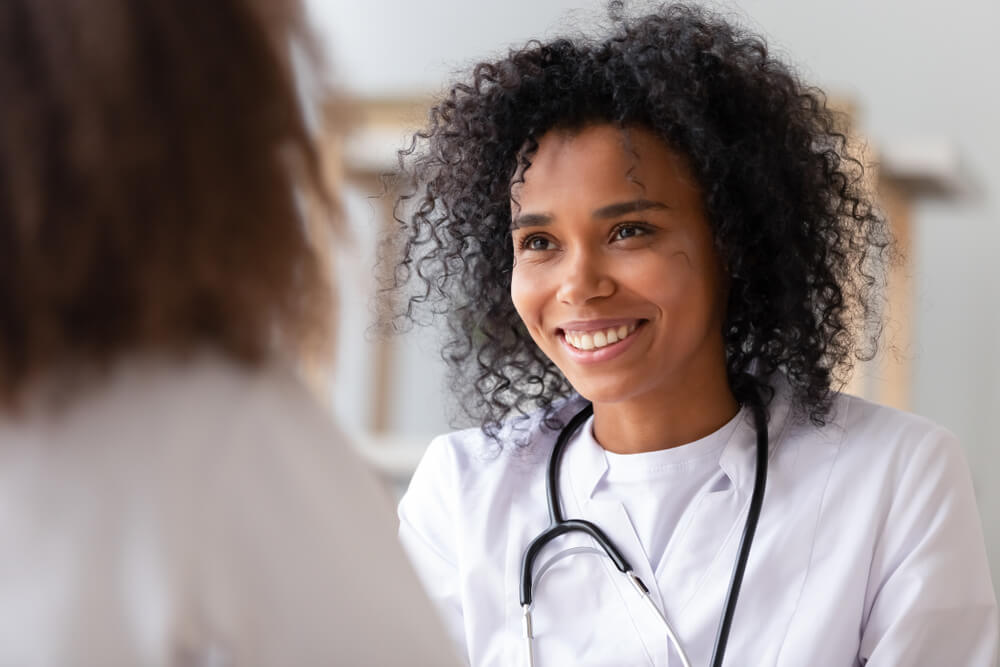 Our healthcare needs are growing, and yet we are facing a massive shortage of primary healthcare providers. The good news, according to Reuters, is that nurse practitioners may be poised to fill that gap. The key may lie in state regulations and finding enough nurse practitioners to work in underserved areas. 
The Family Nurse Practitioner can fill this gap in healthcare by working within a diverse healthcare system including physicians, and other professional practitioners. In most states, nurse practitioners are able to write prescriptions and practice independently under a collaborative agreement with a physician. There is a growing list of states that allow the nurse practitioner to practice autonomously to the full extent of his/her education without physician oversight. 
A Family Nurse Practitioner provides primary healthcare to patients across the lifespan. As a Family Nurse Practitioner, you will have a positive impact on the health outcomes of your patients. If you are thinking about becoming a Family Nurse Practitioner, there are many advantages for doing so. 
Your Schooling May Not Cost You Anything
Does this sound too good to be true? Family Nurse Practitioners are in high demand in areas where people may not have access to needed medical services (underserved or low resource community). The Health Resource and Services Administration (HRSA) offers the NURSE Corps Loan Repayment Program to help pay off your student loans if you work for a certain amount of time in an underserved area or a critical shortage facility. In addition to being eligible for loan repayment, you will be serving a community in need. 
You Can Study Without Giving Up Your Current Job
More universities are offering an online nurse practitioner program, meaning that you can take courses from anywhere you have an internet connection. For instance, you can participate in Baylor's Family nurse practitioner program in Texas even if you live in another state. Because you will be going to school online and don't have to move to be near campus, you can keep your current job, home, and lifestyle. 
How many years of schooling does it take to become a Family Nurse Practitioner with a Doctor of Nursing Practice degree? To earn a Doctor of Nursing Practice, it will take three to four years beyond obtaining your Baccalaureate of Science in Nursing degree (BSN). Our program offers both a full-time and part-time option for students. Those who choose to go full time will finish sooner. 
Learn more about Baylor's Online DNP-FNP program
Family Nurse Practitioner is a Growing Career
The number of nurse practitioners in the United States nearly doubled from 2007-2017 from 120,000 to 234,00 and according to the Bureau of Labor Statistics is expected to grow another 31% before 2026. This growth is spurred in large part due to a few things. 
Emphasis on preventative care - Holistic care before someone gets sick is much more desirable and economical than the treatment of disease.

An aging population - More people are living longer, and the need for preventative care into their senior years is spurring the demand for more nurse practitioners.

The changing face of healthcare - Government regulations, insurance changes, and public perceptions are leading to a healthcare transformation that family nurse practitioners are at the center of.

 
In a growing field, it's unlikely that graduating students will have any trouble finding work. 
You Can Work Anywhere
As a Family Nurse Practitioner, there is equal demand in both urban and rural settings. There are also other changes coming to healthcare, like the growing field of telemedicine, which means that you may be able to see patients and work with them at a distance. 
As wearables and smart devices become more popular, you may soon have fewer patients visiting your offices for appointments. These exciting changes mean you can work from anywhere in the world and be in on bringing new levels of collaboration and care. 
You'll Have Higher Earning Potential
The median income for Family Nurse Practitioners in 2017 was $110,930 per year, according to the Bureau of Labor Statistics. Comparatively the median salary for a Registered Nurse is $70,000 annually. In addition, family nurse practitioners have a lot more control over their career paths with options to open their own practice or practice as part of a larger healthcare group. 
Learn more about Baylor's Online DNP-FNP program
You Work Directly with People of All Ages
As a Family Nurse Practitioner, you will have a diverse patient population. You will provide care to entire families and individuals across the age span from infants to grandparents. Often families will choose one primary care provider for everyone in their household and that could be you! 
You'll Hold a Respected Profession 
A Family Nurse Practitioner serves their community and is very well respected for the services they provide. As a family nurse practitioner, you can take pride in what you do and the people you help each day. 
Whether you pursue your Doctor of Nursing Practice - Family Nurse Practitioner degree online or on-campus, where you attend school matters. Baylor University's Louise Herrington School of Nursing Online program is nationally ranked and nationally certified. The school of nursing has faculty who are nationally recognized and experienced in providing an Advanced Practice education. This outstanding faculty along with a comprehensive curriculum will guide you to be a knowledgeable and competent healthcare provider. While most of your work will be done online, the program does have on-campus immersions spread throughout the program to help develop your assessment and management skills. 
If you already have your BSN or another advanced nursing degree, consider enrolling in our online dnp-fnp today. Now is the time to take charge of your future!