7 Nurse Practitioner and Nurse-Midwife Statistics You Should Know
Image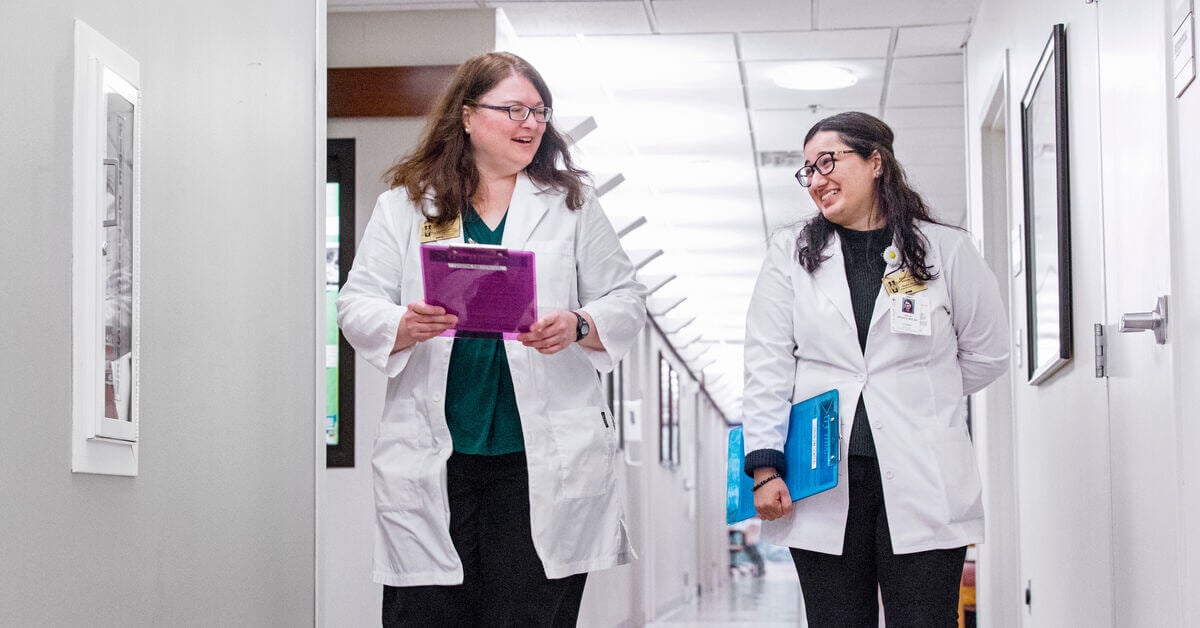 The advanced practice nurse (APRN) roles of nurse practitioner (NP) and nurse-midwife are rewarding and promising career options for nurses looking for competitive pay, greater practice authority, and increased autonomy in their work. APRNs have been getting increased attention as their skills align with widening gaps in healthcare. If you're considering a career as a nurse practitioner or nurse-midwife, there are some key statistics you should know. 
Learn more about Baylor's Online DNP programs
Here are some facts about the present and future outlook for NPs and nurse-midwives.
Fact #1:
Nurse Practitioner is the No. 1-Ranked Job in Healthcare
According to U.S. News and World Report, the nurse practitioner career has a lot of great qualities that make it the second-best job in the U.S. and the No. 1 job in healthcare in 2022. Nurse practitioners rated their job satisfaction as above average in terms of upward mobility.
Nurse practitioners and nurse-midwives can work in a variety of settings depending on their interest and desired lifestyle. For example, NPs who want to live in a rural area will find that primary care is sorely needed, and there are ample opportunities for them to treat underserved populations. NPs who want a fast pace can work in hospitals and critical care settings. 
There are four advanced practice roles that nurses can explore:
Nurse Practitioner
Nurse-Midwife
Clinical Nurse Specialist
Nurse Anesthetist
And within these roles, APRNs can choose from a variety of population foci, including:
Women's Health Nurse Practitioner 
Family Nurse Practitioner 
Pediatric Nurse Practitioner
Neonatal Nurse Practitioner 
Adult-Gerontology Acute Care Nurse Practitioner
Psychiatric Mental Health Nurse Practitioner
Learn more about Baylor's Online DNP programs
Fact #2:
Nurse Practitioners Will Earn the 2nd Highest Salary of the Top 20 Fastest-Growing Occupations Over the Next Decade
Nurse practitioners are listed as the fourth-fastest-growing occupation, according to the BLS, and at $120,680 per year, their annual median salary is the second highest of the top 20 fastest-growing jobs. 
NPs have seen their wages increase during the pandemic, and as nursing shortages persist, experts expect that those wage increases will continue as employers compete to attract and retain talent.
Fact #3:
Nurse Practitioner Jobs Are Expected to Grow 52% by 2030 
One of the most important nurse practitioner statistics is the job outlook for NPs. Demand for NPs is high right now as the number of advanced care providers dwindles due to burnout and retirement, and the needs of patients increase as the large baby boomer generation ages. Nurse practitioners have the skills and preparation to bridge the gaps in primary care left by these trends.
The Bureau of Labor Statistics (BLS) finds that nurse practitioner demand will continue to outpace supply as the number of available jobs grows 52% by the end of the decade. This is "much faster" than the projected job growth for all occupations, making the NP role a strong choice for job security. BLS projects jobs for nurse-midwives will grow 11% by 2030.
Fact #4:
The DNP was Endorsed as the Necessary Preparation for Nurse Practitioners and APRNs in 2004
Currently, nurses may sit for their nurse practitioner or nurse-midwifery board certification exam if they have earned a graduate-level degree from a nurse practitioner or nurse-midwifery program. This allows nurses with a master's degree to practice. However, the American Association of Colleges of Nursing (AACN) endorsed the doctor of nursing practice degree (DNP) as a necessity for all advanced practice registered nurses (APRNs), including nurse practitioners and nurse-midwives. 
Doctorally prepared advanced practice nurses have achieved the highest level of education in their field. While they are clinically qualified to work as APRNs, such as nurse practitioners and nurse-midwives, they are also prepared to take on larger and more influential roles in nursing leadership, such as chief nursing officer. 
Doctorally prepared executive nurse leaders have greater non-clinical education that prepares them for the executive boardroom and business side of healthcare. DNP-prepared nurses are also versed in policy, which gives them a foundation to address public health.
Fact #5:
26 States Currently Allow Nurse Practitioners Full Practice Authority 
Nurse practitioners are prepared to handle a variety of medical tasks and responsibilities, but depending on where they practice, their scope may be limited by local practice authority laws. Currently, 26 states and Washington D.C. have granted nurse practitioners full practice authority, which allows them to:
Evaluate patients 
Make diagnoses
Order and interpret diagnostic tests
Initiate and manage treatments, and 
Prescribe medications
In full practice authority states, nurse practitioners are able to "utilize knowledge, skills, and judgment to practice to the full extent of their education and training," as defined by the American Nurses Association. Kansas became the most recent state to allow NPs to practice independently April 15, 2022.
Learn more about Baylor's Online DNP programs
Fact #6:
Most Nurse Practitioners and Nurse-Midwives Earned a 6-Figure Salary in 2021 
The U.S. Bureau of Labor Statistics (BLS) finds that as of May 2021 the median annual salary for nurse practitioners was $120,680 and $112,830 for nurse-midwives, meaning that more than 50% are earning six-figure salaries. Nurse practitioner and nurse-midwife salaries have been on the rise for at least a decade. Since 2012, they've grown by more than 25%.
Nurse practitioner and nurse-midwife pay varies by location, care setting, years of experience and specialty. NPs can increase their salary prospects by working in emergency, acute and critical care settings like hospitals located on the coasts and in urban areas. However, the Coastal Plains Region of Texas is the highest-paying nonmetropolitan area for nurse practitioners with an average salary of $140,540. 
Fact #7:
Baylor University is Among the Top 3 Producers of DNP Graduates in the Nation 
According to LinkedIn, Baylor University is one of the primary sources of DNP grads in the country, with 504 enrolled online DNP students as of April 2021. Baylor offers online DNP programs with six distinct tracks, including:
Baylor's online DNP programs are ideal for registered nurses who have earned a bachelor's or master's of science in nursing degree and who aspire to reach the highest level of nursing education. With remote learning that works for nurses and free clinical placement support that helps meet students where they are, Baylor's online DNP program is a flexible and accessible way to further your nursing education. 
Baylor's DNP programs are accredited by the Commission on Collegiate Nursing Education (CCNE) and Baylor's DNP - Nurse-Midwifery program is accredited by the Accreditation Commission for Midwifery Education (ACME). Baylor's DNP program was ranked in the top 10% of nursing graduate programs by U.S. News & World Report in 2021. Additionally, Baylor's DNP program was ranked No. 1 in Texas and No. 5 among all online DNP programs by NurseJournal.org.
Doctorally prepared advanced practice nurses from Baylor are positioned to shape the future of healthcare by improving patient outcomes, informing policy and leading the nursing profession. If you're ready to leave your mark on the future of nursing, see what Baylor has to offer.