Gain the Distinction of Being a Baylor Nurse.
We would love to tell you more about our online DNP, and ABSN programs. Please fill out the form on this page or call 888-227-5901 and we will connect you with an Online Enrollment Advisor. 
Download Your Program Guide
Once you fill out the form, you'll recieve a program guide with more information about our online advanced nursing degree programs.  
---
Contact Your Enrollment Advisor
You can also get more information from an Enrollment Advisor, just call us at 888-227-5901.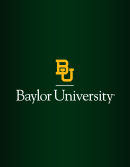 Be bold, be decisive and stand out as an advanced practice nurse. Get the information you need to make the right decision by downloading our program guide that includes:
Featured courses and degree outcomes
Admission requirements
Tuition and financial aid information
X Close Form