Doctor of Nursing Practice (DNP)Neonatal Nurse Practitioner Track
[em]Doctor of Nursing Practice (DNP)[/em]Neonatal Nurse Practitioner Track
Clinical Placements Provided
At Baylor University's Louis Herrington School of Nursing, we strongly believe in setting our students up for success. That's why we provide clinical sites and preceptors for all graduate-level clinical rotations. We also know clinical placement sites may be potential locations for future employment opportunities upon graduation. If you already have a placement site or preceptor in mind, we encourage you to refer them to our placement team to secure. Download the DNP-NNP brochure for more information.
NUR 5360: Embryology and Developmental Physiology
This course is designed to provide the student with a greater depth of understanding of developmental physiology of the fetus and neonate. Principles of growth and development, physiologic maturation of organ systems, birth physiology, and transition to extrauterine life through early infancy will be covered. Adaptation of physiologic stress and alterations from normal will also be addressed.
Protect Our Future as a Neonatal Nurse Practitioner
The online Doctor of Nursing Practice Neonatal Nurse Practitioner (DNP NNP) track prepares actively practicing RNs for an advanced practice role leading nursing care for infants through the first two years of life. Online DNP NNP graduates possess the holistic skill set necessary to lead change through practice.
NUR 5365: Advanced Neonatal Nursing Management I: High-Risk & Critically Ill Newborns/Infants
Theoretical and practical knowledge needed for advanced practice neonatal nurses (APNN) to manage the health care needs of culturally diverse newborns/infants in neonatal intensive care units (NICU). Content focuses on stabilization, management and evaluation of high-risk and critically ill newborns/infants and their families. Responsibilities of the APNN in perinatal-neonatal health care policy and delivery systems management are also emphasized.
Program Features At-A-Glance
CCNE-accredited** and U.S. News & World Report ranked program
Coursework is delivered online with 2 on-campus immersions
Practicum requirement total: 1,125 hours
Courses are 15 weeks, with two terms per year
Students learn from nationally recognized faculty
Clinical Placements Provided
Total credits: 75
NUR 6300: Post NICU Graduate
This course provides an overview of the care of the NICU graduate: the infant after NICU discharge through two years of life. The course focuses on parent and family transitions, the care of infants post-discharge, growth and development, immunizations, wellness visits, acute care visits, special considerations for those with long-term complications, and consulting services.
Baylor Nursing By The Numbers
100% certification pass rate for Neonatal Nurse Practitioners, Family Nurse Practitioners and Nurse-Midwifery graduates.
90% graduate with jobs at highly regarded hospitals.
93.4% First-time NCLEX Pass Rate.
100% of students have been placed at a clinical site within 125 miles of their home.
Admissions Requirements At-a-Glance
BSN from a regionally accredited school of nursing
3.0 GPA
No GRE or MAT required
The equivalent of a minimum (1) year of full-time level 3 NICU neo-natal clinical practice experience (by the first day of class). Experience MUST be current and required within the last five years as a registered nurse in the care of critically ill neonates or infant in critical care inpatient settings. Students may participate in the pre-clinical portion of the program while obtaining the necessary practice experience.
Unencumbered RN license
Am I Eligible?
Visit our FAQs Page for answers to questions regarding program eligibility.
Visit our State Authorization page for a list of states in which we accept applicants for the online DNP-NNP program.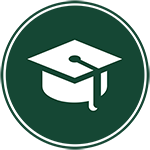 BSN to DNP
75 Credits
Just over 3 years to completion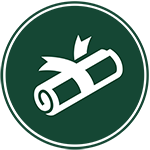 Post-Master's DNP
31-37 Credits
2 years to completion
DNP NNP Curriculum At-A-Glance
The program focuses on high-risk neonates and their families through a curriculum that delivers in-depth knowledge of neonatal nursing theory, assessment, research utilization, critical thinking, diagnostic reasoning, patient management, program planning and systems management.
Next Application Deadline: July 19th, 2021
Next Start Date: August 23rd, 2021
Protect and Serve Vulnerable Populations as a Baylor Nurse

The Baylor University online Doctor of Nursing Practice Neonatal Nurse Practitioner track prepares RNs to be exemplary leaders and impact the lives of neonates and their families. Baylor DNP-NNPs are servant-leaders who, through the integration of faith and learning, are equipped to shape nursing care in a variety of healthcare settings including neonatal ICU units.
Graduates are eligible to sit for the NNP certification examination offered by the National Certification Corporation for Obstetric, Gynecologic and Neonatal Nursing Specialties (NCC) and advance their career as doctorial prepared advanced practice Neonatal nurse practitioners
Neonatal nurse practitioners can earn up to $96,000 (national average annual salary, Payscale.com)
Students have the option to complete a DNP project abroad and participate in international research and missions with graduate faculty